MISSION: House as many homeless veterans as we can, as fast as we can. With the help of musicians Kid Rock, Ice-T, Kix Brooks, John Fogerty, John Mellencamp, Darius Rucker, Darryl Worley, Stevie Nicks, Dusty Hill, Emerson Drive, Jennifer Nettles, Natalie Stovall and The Drive as well as author Mitch Albom, Veterans Matter seamlessly integrates local communities, foundations, corporations and veterans groups with the VA & HUD, channeling support exclusively, directly and immediately to move local chronically homeless veterans off the streets and into permanent, supported housing. Once housed, services are lined up to help veterans and their families recapture their lives and return to domestic autonomy.  

Help house 1,000 vets this May. Text VETS to 41444 and pledge any amount on your credit card, or click here to donate online. 100% of contributions go directly to the program.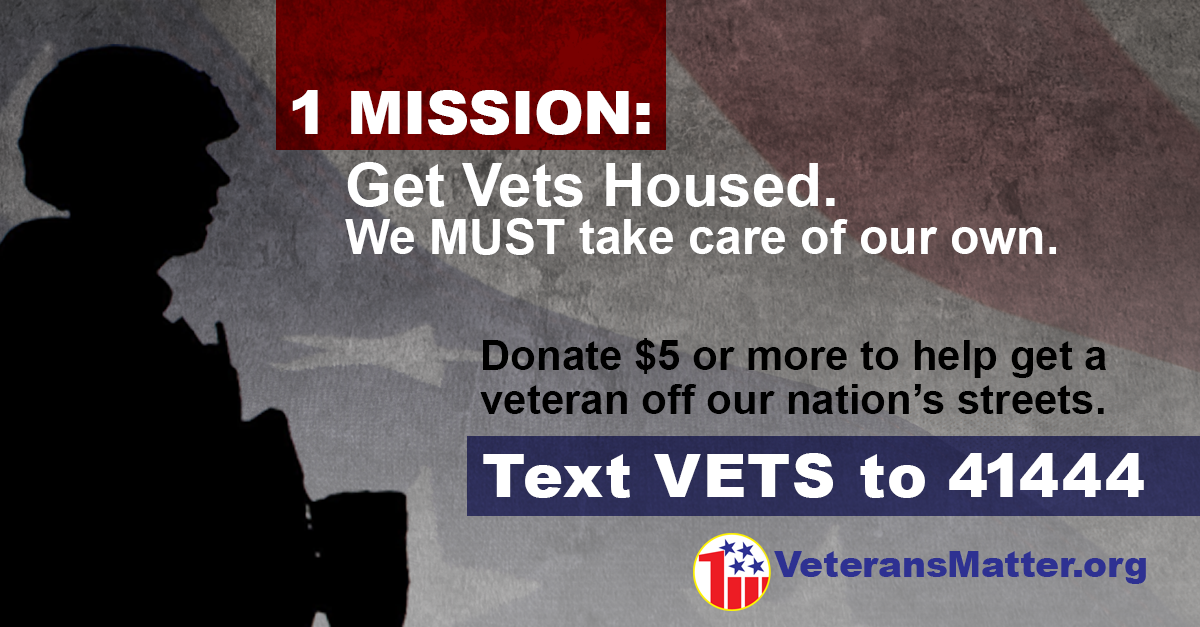 They fought for our home. Now let's fight for theirs.
Hover over the map below to see how many HUD-VASH vouchers are allocated to your state.