Veterans Matter is the result of collaborative innovation integrating technology, housing, and the community; with the medical, mental and employment help provided by the VA that creates evidence-based results for our heroes in need: Returning them to domestic autonomy. Our mission is simple: house as many homeless veterans as we can, as fast as we can to provide the fresh start.
Called To Service
Veterans Matter is an innovative cloud-based rapid-response system – partnered with the VA's Homeless Veterans program (HUD/VASH) – which allows the homeless veteran to get housed in literally minutes rather than the 30 to 60 days normally required to obtain the deposit.
Essentially your donation is used as a deposit paid directly to the landlord to allow the veteran or veteran family to cross the threshold into a warm place called home for a fresh start.

Who We Serve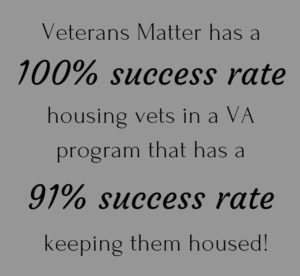 We exclusively help currently homeless veterans and veteran families who qualify for the VA HUD/VASH housing voucher program; who have found a house or apartment, and are ready to cross the threshold into a home of their own and begin the rebuilding process.
This gives your donation a 100% success rate housing veterans in a long-term housing program that has a 91% success rate keeping them housed.
Where We Serve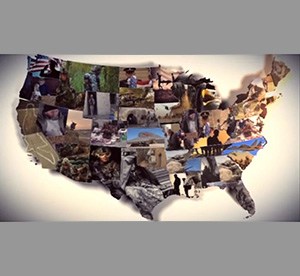 Veterans Matter operates in any area we have adequate funding and HUD/VASH housing vouchers are available.
We currently operate in 16 states and Washington, DC. Learn more about each area of operation.

100% of the funds raised go to help house veterans locally, regionally, or nationally – wherever the greatest need is. In other words, anywhere there is a veteran waiting for a home tonight, we will be there!
How We Serve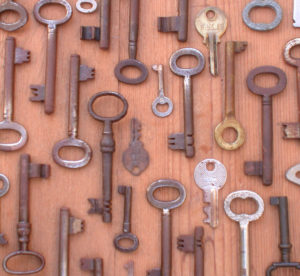 When the VA social workers have helped the homeless veteran or veteran family find appropriate housing, they complete our short online referral form. All conforming referrals are immediately approved and an email is sent to the landlord confirming we are sending a check that same day.
Because of the celebrity support many landlords allow the veteran to have the keys and immediately cross the threshold.

Where your donation goes
Veterans Matter is simple; through technology and the VA homeless program, we pass your donation  directly through to house homeless veterans via a deposit paid straight to the landlord. This gives your donation a 100% success rate helping a homeless veteran get housed in a successful long-term VA housing program that has a 91% success rate keeping them housed. Pretty cool!
We get no government funding. Because we are a donor-directed program, Veterans Matter is able to operate in any area we have adequate funding and there are veterans with HUD/VASH housing vouchers ready to be housed.
You can direct your donation to one of our existing areas of operation, or to "Operation Greatest Need", which is directed by the VA to areas where veterans need us most.
Current areas of operation are: OH, MI, TX, WA, IN, CO, NC, MS, MA, CA, MD, VA, OR, TN, SC, FL, and Washington DC.
Transparency
The coolest and ultimate transparency is when you can see the results daily and weekly on our website: How many vets housed and where.
Essentially we use business and technology acumen to create and execute non-profit programs with solid business plans, outcome metrics, and an accountability structure. We created this to be something we would want to donate to because admin costs are low (8%), and the job gets done very well.

Bottom line: 100% of the money raised for Veterans Matter goes to the Veterans Matter program. There are no large salaries or extravagances. Ken operates Veterans Matter to direct as much money as possible to house veterans and their families. He even "panhandles" frequent flyer miles from CEO friends to keep travel costs low.
If this is the kind of veteran's charity you want to use to directly help veterans, join us now in helping to get the word out or become a funding advocate
here
.
Veterans Matter. We must take care of our own.
Backstory
As a formerly homeless alcoholic and addict, Ken Leslie lived on the streets. So on February 2, 2012 when Shawn Dowling, coordinator with the local Healthcare for Homeless Veterans program, told Ken that a $750 deposit was all that was preventing two local chronically homeless veterans he knew from getting into the ready HUD-VASH housing, he wanted to do something. Shawn said there were 33 more vouchers in the pipeline.
That night Ken created Veterans Matter to simply eliminate that last barrier and push these veterans over the threshold into ready housing.
The next morning Ken called Barb Petee, an executive at Promedica Health System, to find the $26,250 pilot funding from the Toledo Community Foundation's Promedica Advocacy Fund. With veterans waiting in the shelter, he also asked her to hasten the normal three-month foundation due diligence process and operate at the speed one would for a soldier needing rescue from behind enemy lines – black ops speed.
Ken has a 25-year history of giving back as a social entrepreneur and philanthropist creating and funding several new programs in his hometown of Toledo, Ohio. So seven days later, on Valentines Day, 5:36 p.m., Barb called with full deposit funding. Three days later, the first waiting veteran family was housed.
11 days from idea, to funding, to execution. That is black ops speed. We have not stopped.
During the taping of a public service announcement, Dusty Hill of ZZ Top asked Ken to expand the program to Houston, Texas – which Dusty would help fund.
Ken provided some start up funding and created an online cloud-based system to allow veterans in any funded area of operation to be housed.
To date that Texas group has raised over $325,000 and housed over 650 Texas veterans.
John Mellencamp did the same for Indiana. Mitch Albom, along with Katy Perry, Kid Rock, and First Nation Jordan Reses, made housing Michigan veterans possible, with continuing support. The Veterans Matter pilot program then grew and has been well-documented in the press.
At the end of 2015, Ken stepped away from the corporate world and his position as CEO, and closed the search firm he founded in 1997 in order to work full-time to get veterans the home they deserve.
How it works
We love simple.
The moment the VA social workers have the veteran ready to be housed in appropriate housing they access our on-line system and complete the short referral form and hit send.
Minutes later the social worker and landlord receive a confirmation email from our National Housing Advocate, approving the deposit amount and the check is mailed the same day.
That's it. It really is that simple.
Once housed, our Housing Advocate coordinates with the VA, and other community partners, to provide support necessary for the veterans to return to independence.
In military terms we jump in to clear the landing zone (LZ) so others can come in and assist in bringing every veteran home.
A note from Ken
Hi there, if you are reading this far into the website it is because you are like me and the other regular Americans who simply care about veterans and want to find some way to actually and truly help that actually and truly means something to veterans we want to help.
To be honest, I did not plan this, it just happened. I just know I was called to help. So I came when called. No big deal, millions of us do the same for causes we are called to.
If you are one of those called to help veterans, then I don't need to write anything more, you just understand in your marrow that it is OUR job. And OUR job right now is to get the word out and raise as much as we can, as fast as we can, to house as many veterans as we can.
This site will give you all the tools to do that. Or, if you have other ideas, give me a call or email me – I want to hear them.
But I have to tell you, when we have Gold Star wives, veterans groups like the American Legions, Vietnam Veterans groups, VFW's, hardened CEO's and the like calling me in tears thanking us for starting this, then we realize again that our call to duty was just because Veterans Really Do Matter, and we must take care of our own. They deserve it.
Ken Leslie
Advocate-in-Chief
Formerly homeless himself, he's been a comedian, Emmy winning producer and business owner. Now he devotes his time to making sure our nation's heroes don't have to sleep on the streets.
Shawn Clark
Program Director
A veteran herself, Shawn handles the day-to-day program operations, which include making sure landlords get their money so our heroes get a safe place to call home.
Veronica Mora
Veteran/Community Outreach
A Gold Star Wife, Veronica is passionate about helping veterans and their families. She furthers our cause by reaching out to engage veterans service organizations and service groups.