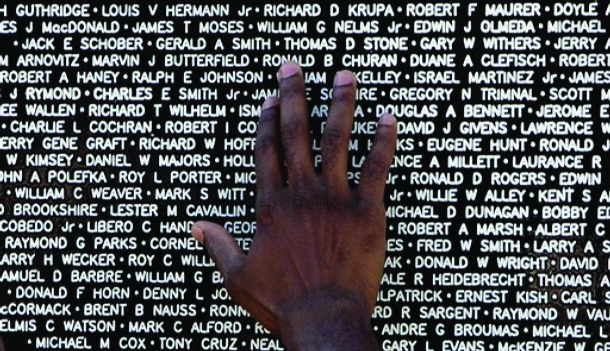 As many of you have heard this week the traveling Vietnam Wall is coming to Toledo. This is a great thing Toledo is doing to give the Vietnam Veterans the proper "Welcome Home".
Not only are those visiting able to find closure from the memorial, but they can also benefit from the many services that will be provided. From job fairs to food pantries, veterans and families will have many services to make up for the loss of humanity that the Vietnam War brought them.
We are doing our own little help to set up a small project connect to help get the guests to the services they need including support from Zepf Center, Food for Thought, and Lifeline Mobile Medical.  On Sunday there will be a pancake breakfast our Tent City food team will be putting on including Fellowship Matters, Cherry Street Mission, with Forrester's on the Dock hosting.
We can use 6 more volunteers for the Project Connect (Saturday 8 am to noon) and 9 more for the breakfast on Sunday. (7 am to 11 am.)  Contact us if you want to help out.
And to our Vietnam Veterans who came home to an empty house, thank you, and welcome home.
For more information on times and events follow this link: http://www.toledoveteransevent.com/#!events-/c24jx