American Legion Post 514 for Ida Michigan received Honor Bonds (Veterans Matter "Certificates of Thanks") on December 12, 2018 for their fundraiser to house homeless Veterans.  Bill Zornow, Legion Commander for Ida Michigan Post 514, came up with an idea for his Post to honor the Legion's Centennial by housing one homeless veteran through Veterans Matter and suggested $1000.
Bill called it the 1 for 100 Campaign, a part of the Posts Still Serving America mission."I was upset that any of our brothers or sisters were living on the streets," said Bill, "and I knew we had to do something about it." The rest of the Post rang out in unison, the Son, Riders, Canteen, and the Auxillary. "Absolutely!" they all said.
Within in two-minutes of discussing the idea, American Legion Post 514 raised $5000, enough to house seven homeless veterans and their families.
"We must take care of our own," said Bill.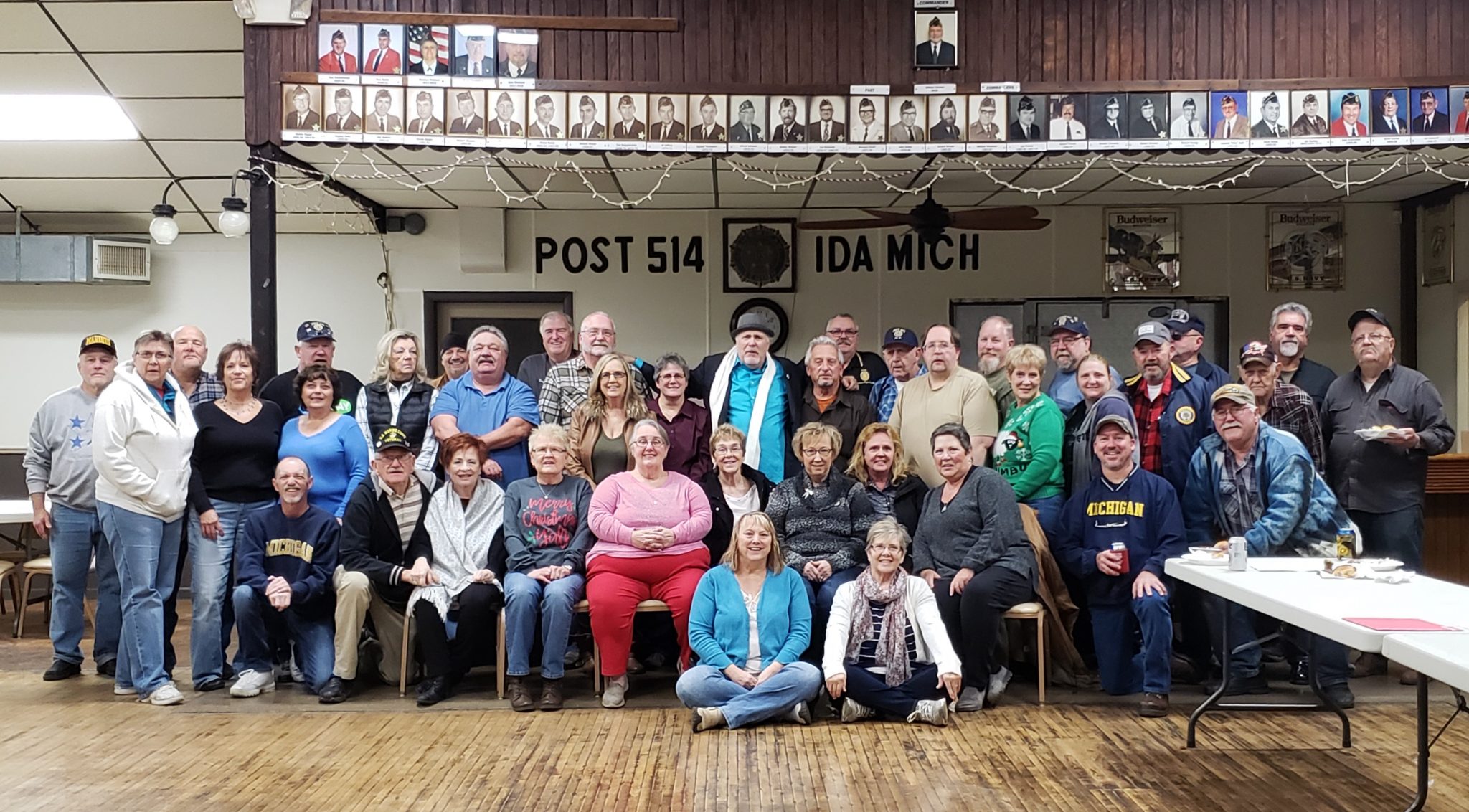 Bill wants to spread the word to other American Legions, too. "If every American Legion Post in the United States were to get on board with this, we could wipe out veteran homelessness and start the next century of the American Legion," Bill declared.
Click here for more information about Bill's campaign and American Legion Post 514 or email Bill directly at LegionBill@veteransmatter.org.