If You Feel Called to Duty…
Are you like us? We're a group of regular Americans who care about our heroes and seek a way to truly help them – and see the results. If you are, then consider yourself activated, called to duty, to be an advocate and voice for the voiceless.
You will be an advocate for the 39,471 veterans still living on the streets of our nation. Streets where they are being beaten, robbed, even killed.
Yet if this happened behind enemy lines we would be outraged! So we come together to raise awareness that these veterans need our help, and then we raise the funds to help.
There are literally thousands of veterans and veteran families sleeping in their cars or in shelters when they do not have to. It hurts us to think of any veteran with their children shivering against their parent in the back seat of their car as they try to keep warm. That is real.
Now think about how you, in 30 seconds, can do something about it, to help them be housed tonight! We call that 30 seconds "the least we can do."
If we all just do the "least" we can each do, it is something! And something is so much more than nothing! But we don't have to tell you this, because that is why you are here: to do something!
If you are one of us, one of those who have heard that call of duty to help the veterans still on the streets, then below are our marching orders, what we are doing to help:
Become an Advocate
Enter your email here to receive your advocate updates.
What We Can Do to Help
There are over 39,000 veterans still on the streets.
Let's keep reminding people that we MUST take care of our brave in this land of the free.
Raise Awareness
If you are a veterans group, veteran-friendly organization or business and want to get involved, contact us here about founder Ken Leslie speaking to your group in person or via conference call.

Go to the Celebrity Advocate page and share their videos, images and pages with your friends. Thank these advocates for helping Veterans Matter!

Join your local Exchange Club to help host an 11/11 @ 7 Rally in your community.

Tell your friends they can donate via credit card just by texting "VETS" to 41444 or donate at this link.

If you are with the media, please consider breaking our story locally or nationally. If we are housing veterans in your area, there is likely quiet local heroes who are providing the funding.

If you are a Cumulus or other radio station visit our Broadcast Resources page for the campaign assets.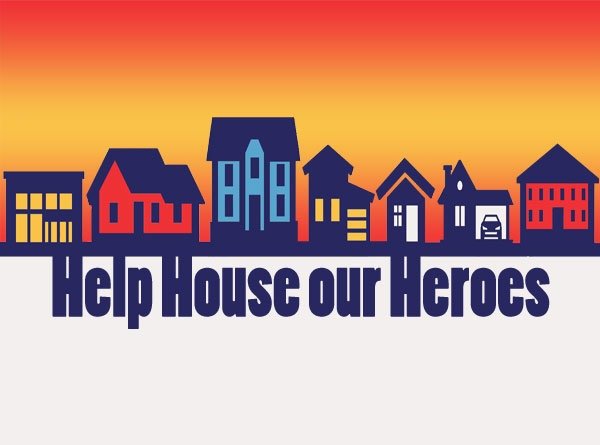 Do your shopping online?
Now you can donate to help get veterans off the streets while buying things you'd buy anyway! Choose to support 1Matters.org/ Veterans Matter through AmazonSmile and Amazon will donate 0.5% of your eligible purchases to Operation Greatest Need.
If eBay is more your style, you can browse items individuals are selling with a portion of the the sale being donated to help our veterans. And if you have something to sell, you can choose to donate any percentage of your sale to 1Matters.org!