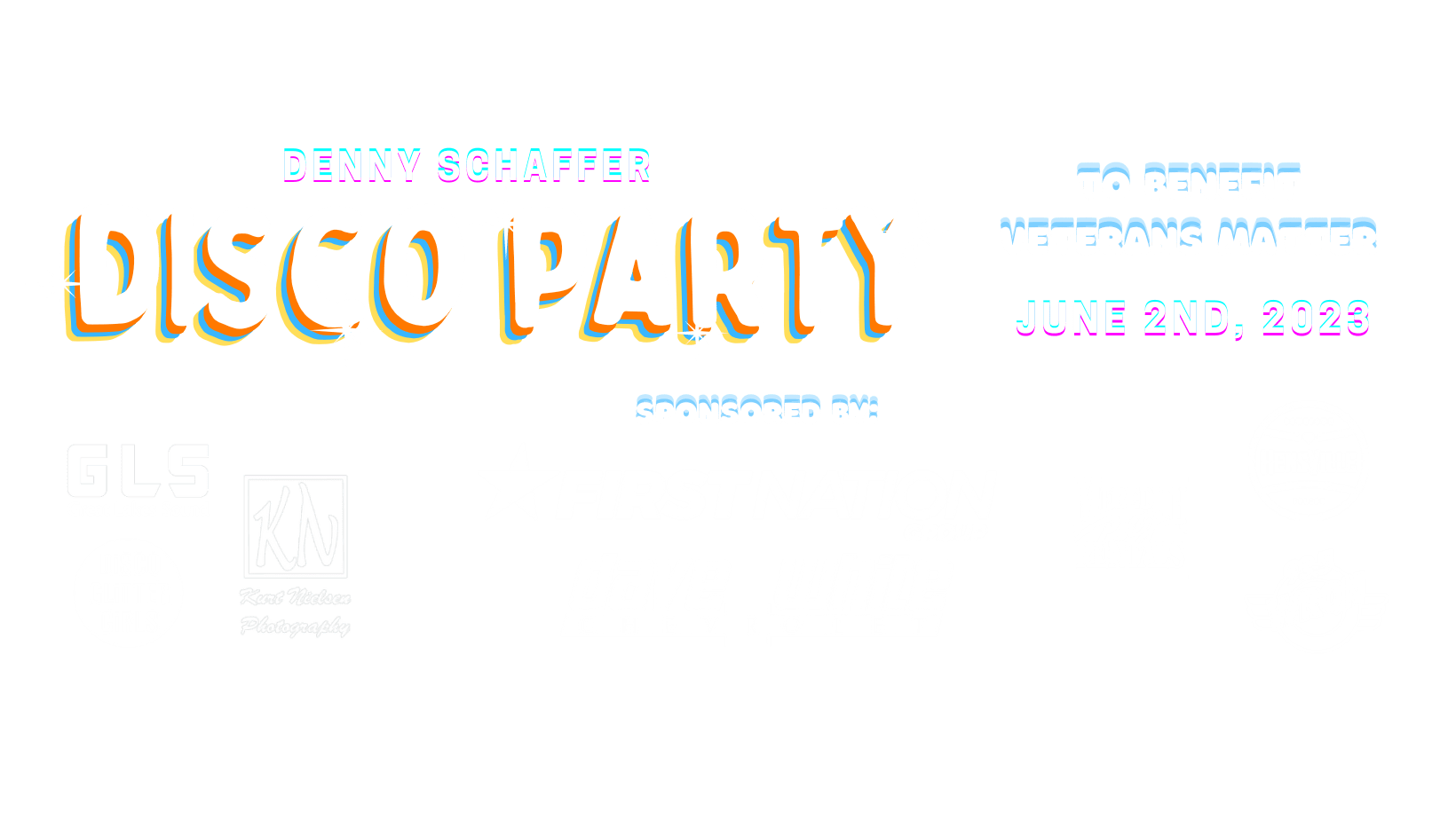 Welcome to the hottest party of the summer!
Welcome to the hottest party of the summer!
The Denny Schaffer Disco Party 2023 to benefit Veterans Matter takes place on June 2, 2023 at Hensville Park from 8:00 p.m. to midnight. The event will feature all of the grooviest Disco dance music (plan on sporting some out of sight threads). This is a 21+ only event.
Steps for Purchasing Tickets
Visit our event website on/after March 27 to purchase tickets/tables
Make your table or general admission ticket selections
If purchasing a table, you will have the opportunity to enter information for your 9 guests. While this information is encouraged, it is NOT required
Due to time constraints, ticket wristbands CANNOT be mailed at this time.

Please email shawn@veteransmatter.org if you would A) Like to pick up your ticket wristbands at will-call or B) Pick up your ticket wristbands at the Veterans Matter Office.
And thank YOU for helping us House more Heroes! We started as a small hometown effort to just house 35 local veterans. At the urging of, and with funds raised by Dusty Hill of ZZ Top, John Mellencamp and Mitch Albom, it has grown. We have now housed nearly 7,000 Heroes nationwide.
Over 700 Veterans have been housed just from Denny's Dance Parties.  So if you have attended one, you are a Hero to these Heroes. And if you bought a Heroes Table, 120 of those vets have been housed just by you! If you are new and will attend for the first time, we thank you.