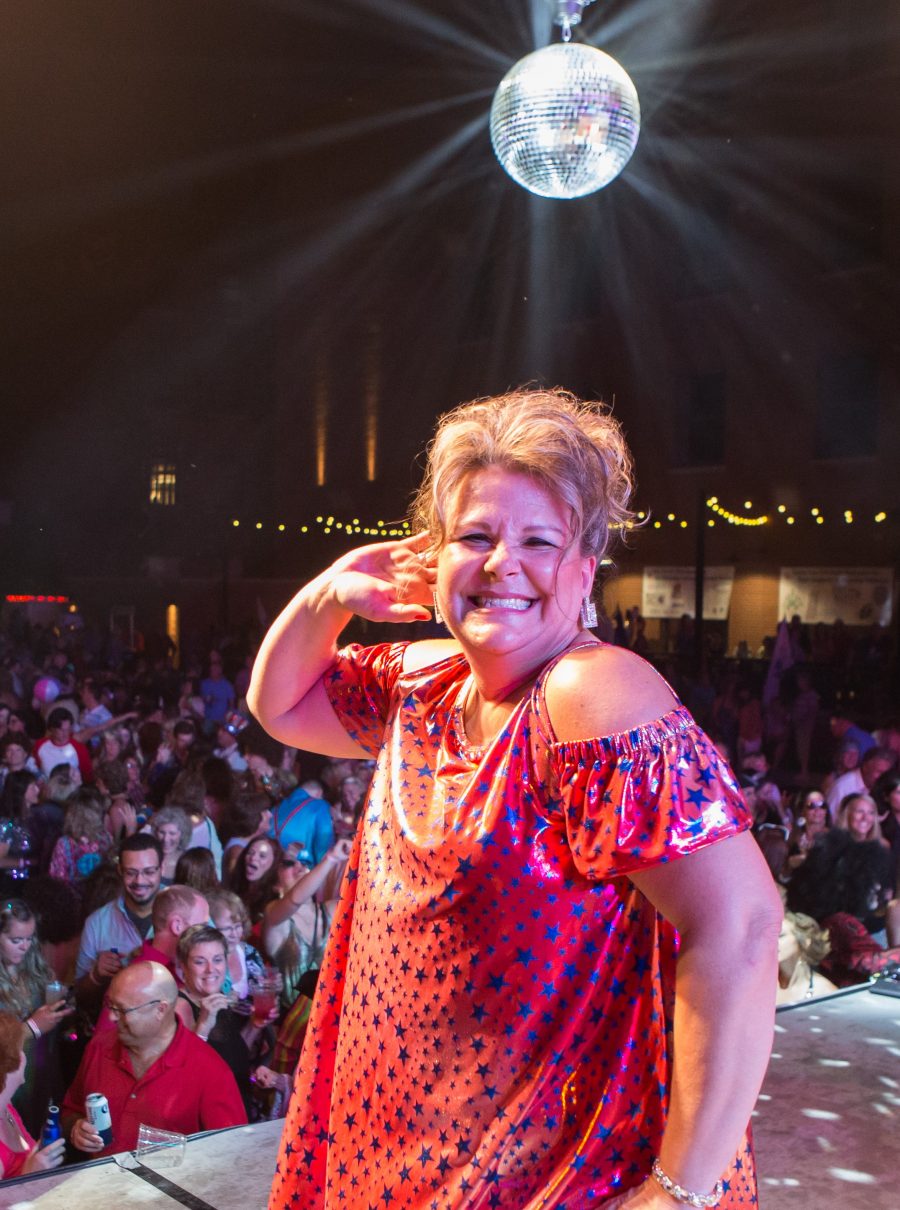 (All Tables and Tickets Are Sold Out)
Welcome to THE party of the summer!
You have now housed 252 homeless Veterans through your participation in this annual event. You are a heroe to the heroes! 
Credit Adjustment Inc.'s 4th Annual Denny Schaffer Summer Disco Party to benefit Veterans Matter takes place at Hensville Park on Friday, June 14 from 8:00 p.m. to Midnight.
First, thank you for helping us House more Heroes! We started as a small hometown effort just to house 35 local veterans. At the urging of, and with funds raised by  Dusty Hill of ZZ Top, John Mellencamp and Mitch Albom, it has grown. We have now housed over 2,700 vets nationwide.

As we said, 252 vets have been housed just from Denny's Disco Parties. So if you have attended one, you are a Hero to these Heroes. And if you bought a Heroes Table, 40 of those vets have been housed just by you! If you are new and will attend for the first time, we thank you.
This annual event has sold out the first three years, so get your tables fast! As always, this is a rain or shine event.
All of us wish to thank these Heroes who purchased Heroes Tables already this year to help more veterans get housed!
Heroes Tables: Cindy Ciepiela – Billie Szenderski – Gail Pilmore – Deborah Emerson – Roberta Viengmany – Mark Shifflett – Lori Bauer – Toledo Police Patrolman's Association – Tom Hiatt – Kevin Wonser – Dr. Jon Frenkel – Bill Zornow – David Nugent – Joseph F. Bojarski

BE A HERO
Upgrade any table to a Heroes Table and help more veterans get housed. People will recognize you as a hero to the heroes because each Heroe's Table includes a patriotic theme of  patriotic red, white, and blue tablecloth, table tops and favors.
Also, some caring veterans want to give you a complimentary bottle of champagne to thank you for helping their brothers and sisters by getting them off the streets and into homes of their own; they even want to come by your table to personally thank you!  For Gold Heroes Tables, you will receive a second bottle of champagne to enjoy.
Last year we moved 750 veterans from the streets and shelters into homes of their own. Every one of these are veterans who had nowhere else to go for the lease up costs. 
Please consider being a hero to the heroes living on the streets of our nation and help give them a home for the brave, in the land of the free. They are counting on us!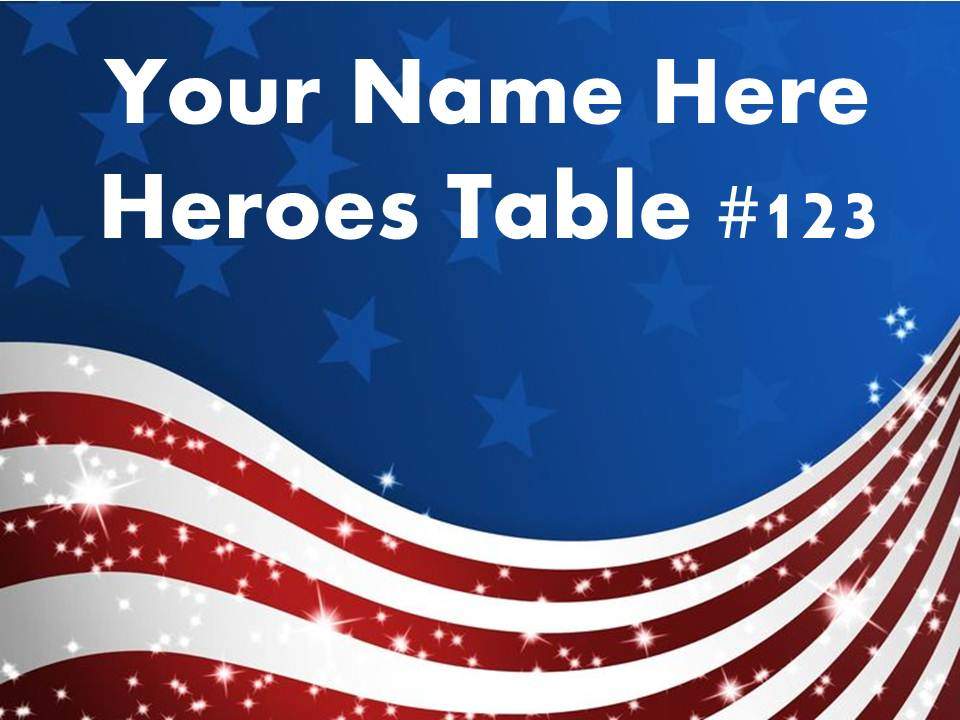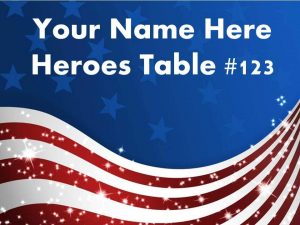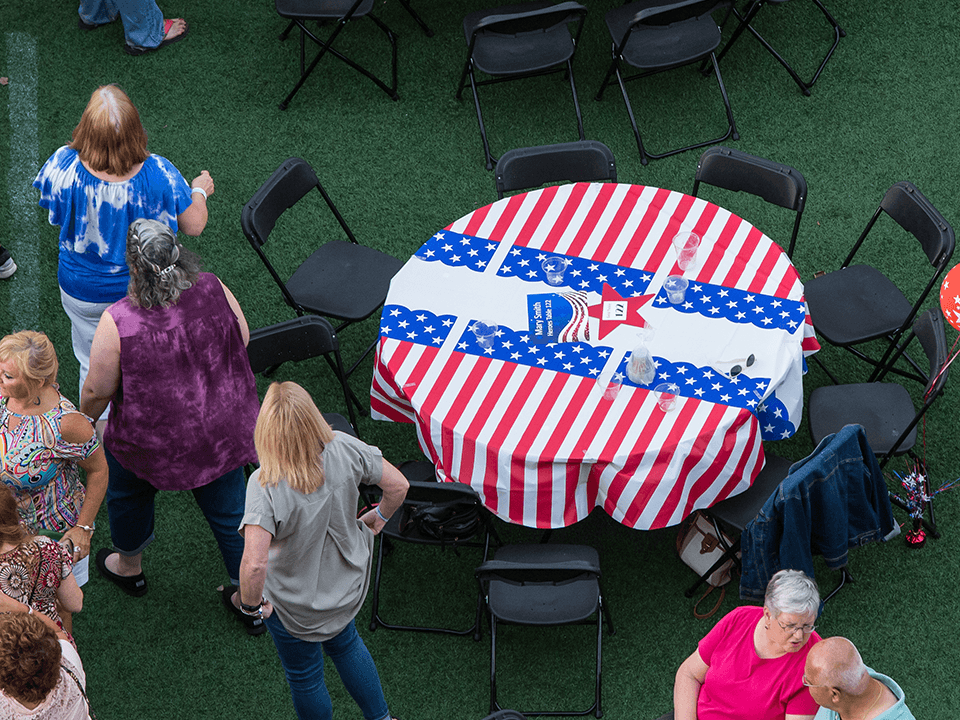 TAKE THE ELEVATOR HOME
Once again the Park Inn by Radisson has set aside a block of rooms at the discounted rate of $84 plus tax for our disco party people. You can use this link with the promo code "Disco" or use the same word if you call to make your reservation. The number is 419 241-3000. Don't drink and drive, stay downtown, and take the elevator home.
Thank you Denny Schaffer for bringing the community together to make it possible for so many veterans to get housed. Your parties have now housed 252 veterans. On behalf of those dancers, partiers and veterans, we thank you.


About Our Incredible Title Sponsor
Credit Adjustments, Inc.
 (CAI) is a national company headquartered in Defiance, Ohio, bringing 300+ well paying jobs to Toledo with the focus of providing opportunity for all.
An incredibly compassionate company, they are one of the lead funders of the Veterans Matter Walk, the Cherry Street Mission Life Revitalization Center Call Center Certificate training program; the ProMedica Ebeid Institute to provide training and employment to members of the community. And personally, they are truly incredible people who have become incredible friends.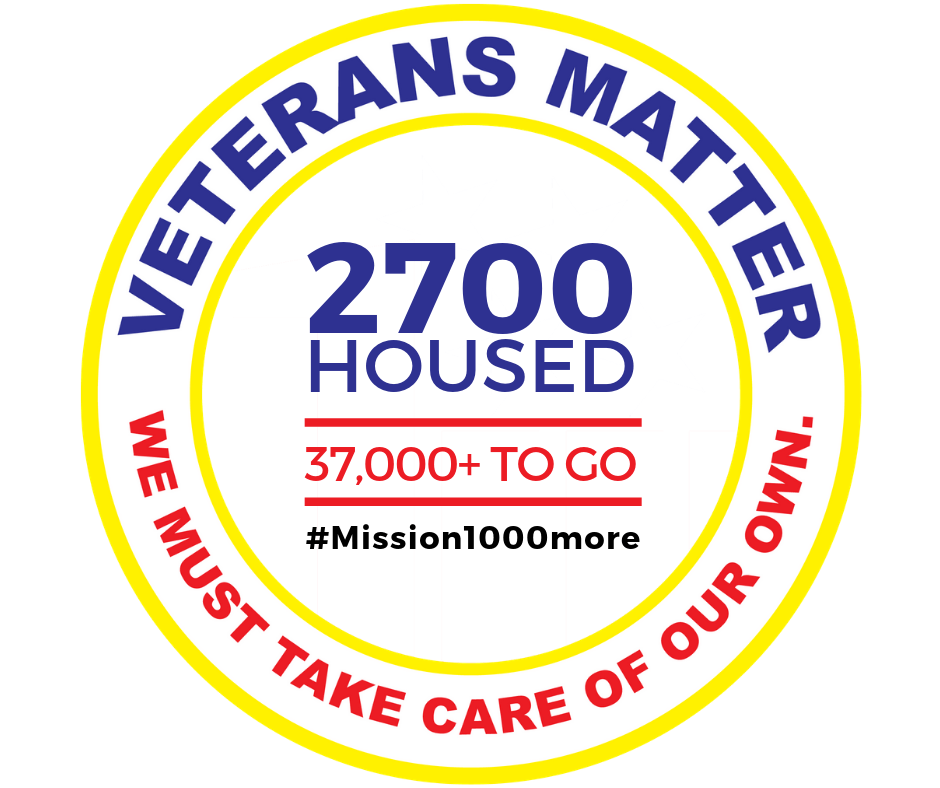 About Veterans Matter
The CAI Denny Schaffer Summer Disco Party is a fundraiser for Veterans Matter. Our mission is simple, house as many veterans as we can, as fast as we can.
Started here in Toledo to house 35 local homeless veterans, with the help of such music industry friends such as Dusty Hill of ZZ Top, John Mellencamp and Mitch Albom, the founder, Ken Leslie, expanded the program nationwide.
Our goal for 2019 is #Mission1000more. The proceeds from this event will help Veterans Matter further this mission. You will be joining this once-in-a-lifetime opportunity to help create a national movement which started right here in Toledo!
Veterans Matter is a program of
1Matters.org
, the Toledo based non-profit sparked and supported by John Mellencamp which since 2007 creates programs to move the unhoused to financial and domestic autonomy. Locally, 1Matters is known for the annual Tent City, which takes place October 18 – 20, 2019.
Share This Story, Choose Your Platform!