For our site visitors who aren't yet following us on Twitter or Facebook – here are some highlights from the past week on social media from Veterans Matter.
We…
…Wished a happy birthday to Shawn Clark, our program operations manager.  Shawn always ensures that our heroes receive a safe place called home.
…Invited our fans to make a donation to Veterans Matter on our #Mission1000more campaign.
…Invited our fans to share our new hashtag #Mission1000more.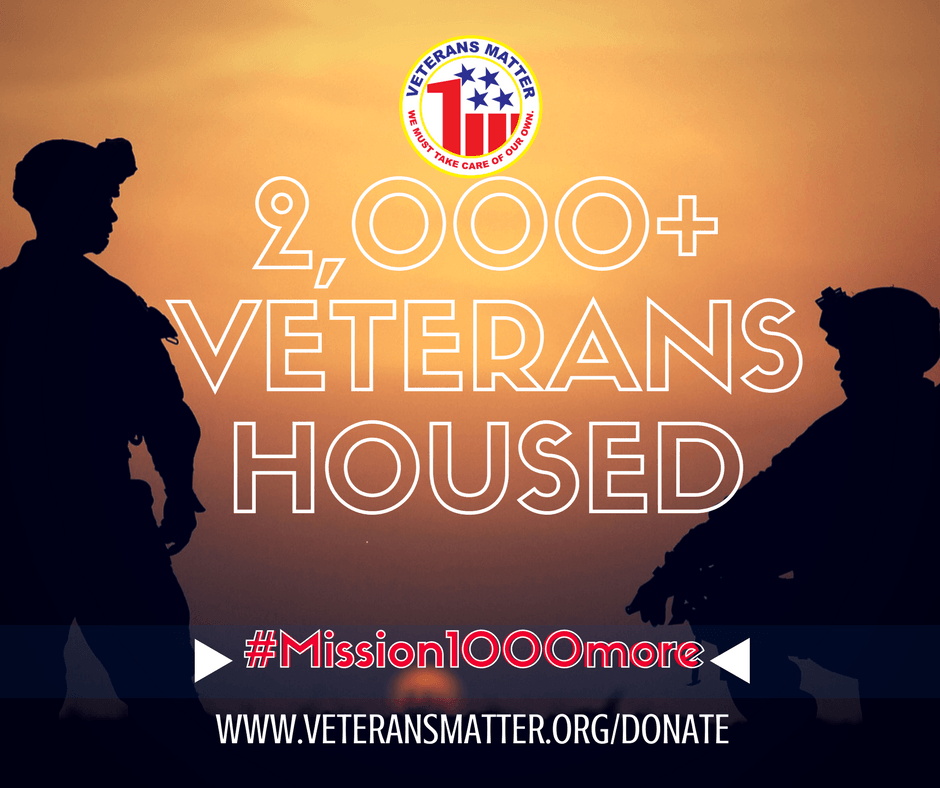 …Reminded our friends who are interested in running the Glass City Marathon that April 15th is the final day to sign up for Team Red, White and Blue.  https://runsignup.com/Race/22766/Charity/4141
…Shared that we've now housed 2,080 veterans – so close to 2,100!!
…Reminded our friends that Silver Tables are still available for Credit Adjustments, Inc. Denny Schaffer's 3rd Annual Summer Disco Party.  Purchase one today!!
…Shared the National Exchange Club page on the Veterans Matter website, reminding our friends how valuable of a partner the NEC is with us.
…Promoted a PSA video from John Fogerty – hey, it's Toledo Mudhens opening day!!  https://www.youtube.com/watch?v=HSbIVEpPt1Q
We will update you regularly as more come in!!