For our site visitors who aren't yet following us on Twitter or Facebook – here are some highlights from the past week on social media from Veterans Matter.
We…
…thanked Willie Nelson for the great PSA he did for use a few years ago:  http://bit.ly/2nb3txz
…shared that we'll be exhibiting at this year's America's Warrior Partnership symposium in Atlanta next month.  If you're down there, stop by, say hi, let's partner up!
…shared that we are proud to once again be working with the Northwest Ohio Rib Off.  Each year, the Rib Off chooses to work with Veterans Matter and provided a portion of proceeds to house homeless veterans.
…proudly announced that last week, we housed veterans in Ohio, Texas, Indiana, Mississippi and Florida.  A busy week, indeed!!
…promoted all the great Advocates that have been raising funds for Veterans Matter on Facebook Fundraisers.
…Shared the stories from our Heroes Housed page.  Each story is unique and makes you think.  I know that I feel called to action.
…Announced that not only have we housed 2,300+ homeless veterans, we have housed over 800 homeless children.
…Posted an urgent message from our Advocate in Chief, Ken Leslie.  Read the post here.
…Invited everyone to join us on our Veterans Matter Walk to End Veteran Homelessness.  Details can be found here.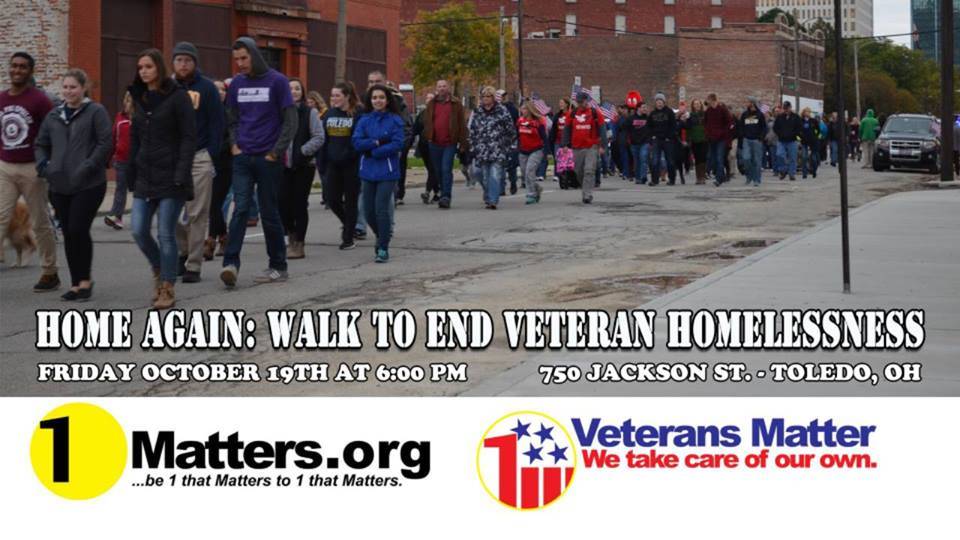 It's been a great week, and we will update you regularly as more come in!!