For our site visitors who aren't yet following us on Twitter or Facebook – here are some highlights from the past week on social media from Veterans Matter.
We…
…Promoted out blog post about First Nation Group's continued generosity:  https://veteransmatter.org/first-nation-group-donates-200000/
… Again shared the great Cabin Fever Charity Ball event put on by our friends, the Axemen Professional Firefighters Motorcycle Club.
… Sent a post to First Nation Group, thanking them again, for their extreme generosity, as we continue to house homeless veterans.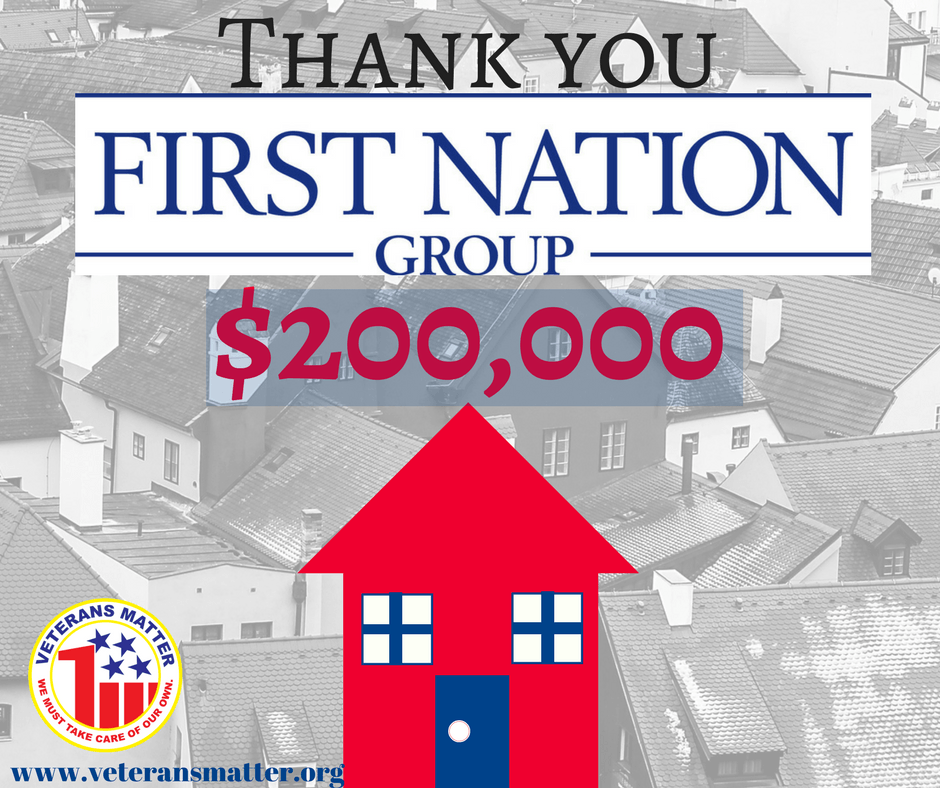 …Invited those running in the Glass City Marathon to consider running on the Veterans Matter team.  To sign up, please go here.
…Reminded our fans that for every dollar they donate, it is matched by the First Nation Group.
…Released our #mission1000more campaign – our goal this year is to house another 1,000 more homeless veterans.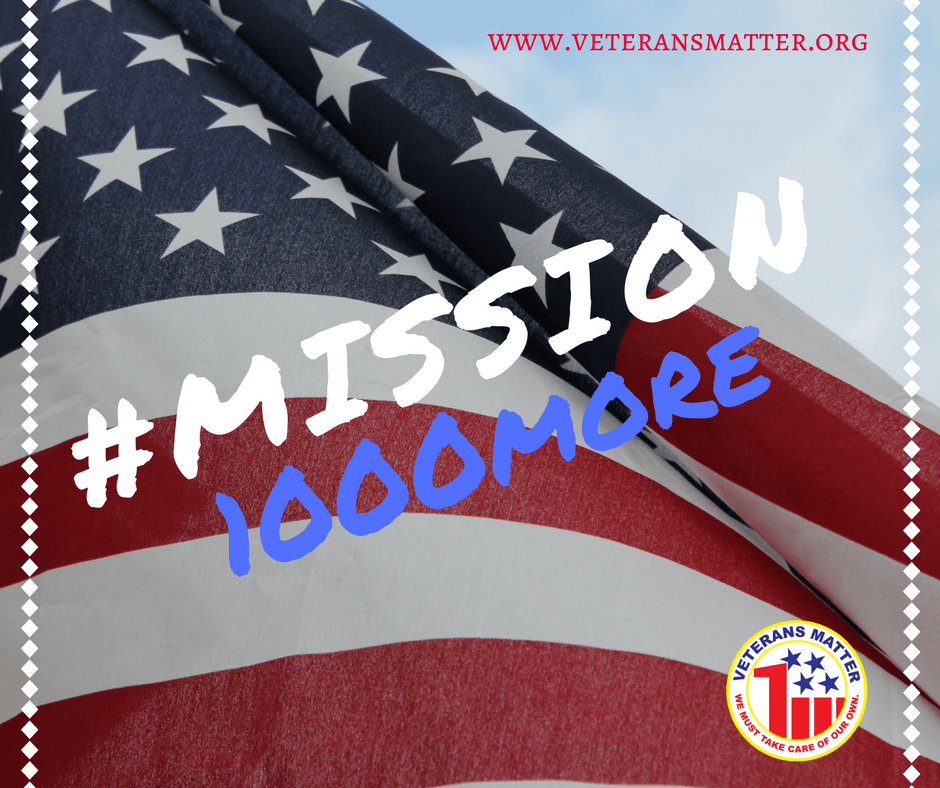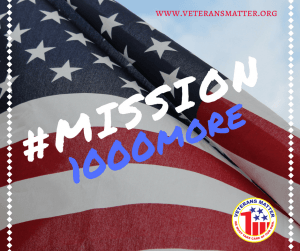 …Let our fans know that tickets for the 3rd Annual Denny Schaffer Summer Disco Party go on sale March 15th.
…Shared the wonderful news of our housing another homeless veteran in the Tarheel State – bringing 32 veterans housed in North Carolina.
…Invited our friends to show support to Veterans Matter by merely sharing a post.  This post, alone, received 70 shares – which allows us to share our mission to networks beyond our own.  Thank you, friends!!
…Wished our Veterans Matter family a happy Valentines Day — we certainly love doing what we do.
…Shared this historical post:  Valentines Day, 5.36 p.m., Barb Petee calls and said "you have your full funding." 3 Days later we housed our first veteran, a family out of the family shelter. 11 Days from idea to execution. Veterans Matter. Happy Anniversary.
…Extended our congratulations to our friends and partners at the National Exchange Clubs of Lincoln Park and Portland for housing a veteran in their community and earning the Exchange/Veterans Matter patch for their club flags.