For our site visitors who aren't yet following us on Twitter or Facebook – here are some highlights from the past week on social media from Veterans Matter.
We…
…gave a shout out to our goods friends at Toledo Harley-Davidson for all their support of our organization.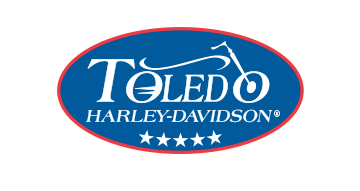 …thanked our Advocate, Richie Surrency, for raising over $3,000 in his Facebook fundraiser for us.  This'll allow us to house another 5 homeless veterans!
…wished a happy birthday to Ann Wilson of Heart. Ann is a great ambassador of Veterans Matter.
…made our 'political' post of the year:  Right wing, left wing, anything in between. Politics aside, one thing we know, is that we must help our homeless veterans have a home. We won't stop until that mission is complete. Put another way, neither the veteran nor the children care what political side was kind enough 2 provide the ability for them to have a pillow under their head tonight.
…Thanked the title sponsor of the 3rd Annual Denny Schaffer Summer Disco Party:  Credit Adjustments, Inc.
…Also thanked ACE Sanitation for their donation of Port-a-Potties!
…Reminded our fans who cannot attend the Summer Disco Party, that they can still win the chance to meet George Thorogood and the Destroyers backstage and have a guitar signed right in front of them!  Register here:  https://veteransmatter.org/rockparty/
…Proudly shared that we housed another 8 veterans on Thursday.  Things are really starting to click, friends!!
It's been a great week, and we will update you regularly as more come in!!