For our site visitors who aren't yet following us on Twitter or Facebook – here are some highlights from the past week on social media from Veterans Matter.
We…
…Thanked our great friend, Kelly Herron, for raising $400 on Facebook to house homeless veterans.
…Reminded our friends that Easter is a great time to reflect on why we do what we do – and and what we do best is giving homeless veterans a home.
…Invited our fans to share our new hashtag #Mission1000more.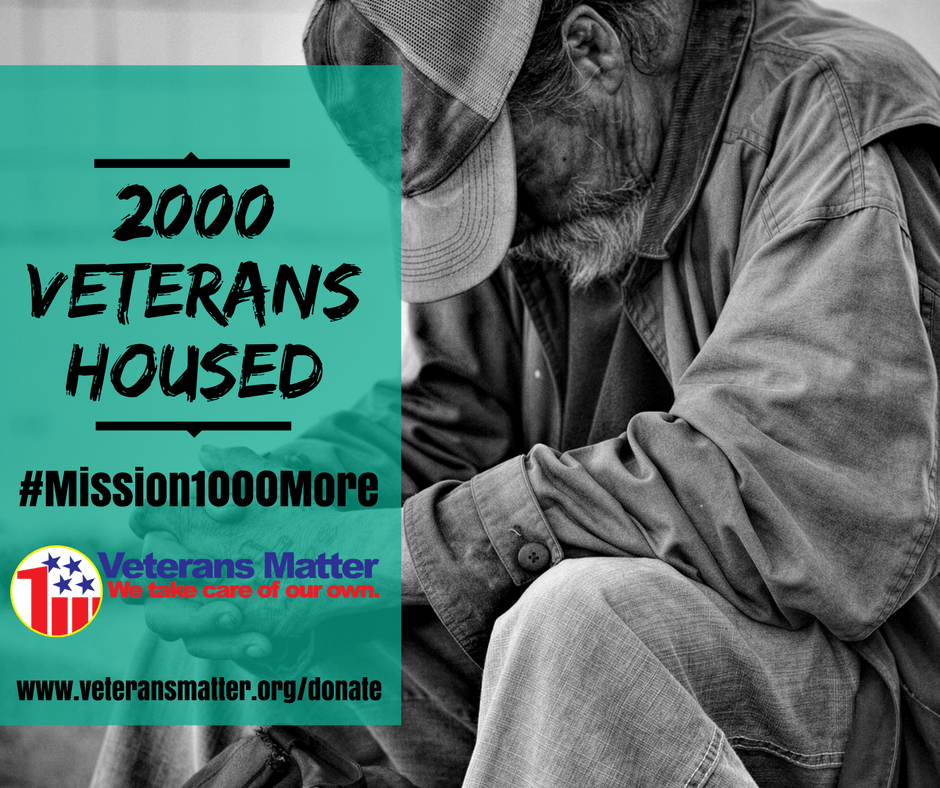 …Shared and invited friends to Credit Adjustments, Inc. 3rd Annual Denny Schaffer Summer Disco Party, reminding them that Silver Tables are still available!
…Invited our supporters to run in this year's Color for Camo Run on May 5th.  Sign up here:  https://www.eventbrite.com/e/color-for-camo-runwalk-2018-tickets-42882724383?aff=es2
…Began sharing our new graphics surrounding our theme of #Mission1000more.
…Reminded our fans of the deadline to signup for the Glass City Marathon, and run in support of Veterans Matter.
…Proudly shared that in April 2015, we housed 18 veterans, total, for the entire month. Fast forward 3 years, we've housed 18 veterans… in the first 4 days of April!!!
We will update you regularly as more come in!!