George Thorogood, one of our long time advocates, has an annual campaign to support various charities through out the holidays.  We had heard a rumor that Veterans Matter was in consideration, but with all the "well known" charities out there we didn't think we had a chance.
Then to our total surprise, and glee, we were sent this incredible video along with the notice that we were going to be their kick off charity for their "Who Do You Love" campaign.
We are honored, and we are blessed. George has long proven his compassion for veterans his entire career, noting that they were were truly "bad to the bone."    And now he works with us to assure every veteran still on the streets gets a home for the brave, in the land of the free!
Thank you George, Adam (Ahellofa narrator), Maria, Kevin, and Rounder Records. On behalf of every veteran you are helping us house, we say than you!
Ken
Below is the complete release about his campaign and the selected charities. Who do we love? George, of course.
GEORGE THOROGOOD AND THE DESTROYERS LAUNCH THIRD ANNUAL "WHO DO YOU LOVE?" HOLIDAY CHARITY SOCIAL MEDIA CAMPAIGN
 SIX SUPPORTED CHARITIES PLUS "CHARITY OF CHOICE" FOR 2018 WILL BE FEATURED BEGINNING NOVEMBER 12 (VETERANS DAY) – DECEMBER 24
Los Angeles, CA (November 8, 2018)–George Thorogood and The Destroyers will launch its third annual "Who Do You Love?" holiday charity social media campaign, highlighting and promoting charities that are of importance to the legendary group.  The campaign will begin this Veterans Day, November 12, and will continue through December 24.  Each week of social posts will feature a different charity:  Veterans Matter, The T.J. Martell Foundation, The Leukemia and Lymphoma Society, The HART Fund, The Guitar Center Music Foundation, The Humane Society of the United States, and "Your Charity of Choice (fan choice)." 
The band will create short video "commercials," drawing awareness to each charity; that will be posted on the homepage of GeorgeThorogood.com, as well as on the band's social media channels:  Instagram, Twitter and Facebook (scroll below for links).  Says George: "The band and I chose a few charities this year that our hearts are near and dear to, and we hope that in highlighting these causes through the holiday season, it will help bring awareness to the importance of their missions.  Happy Holidays everyone!"
The schedule for "Who Do You Love" is as follows:
MONDAY, NOVEMBER 12 – VETERANS MATTER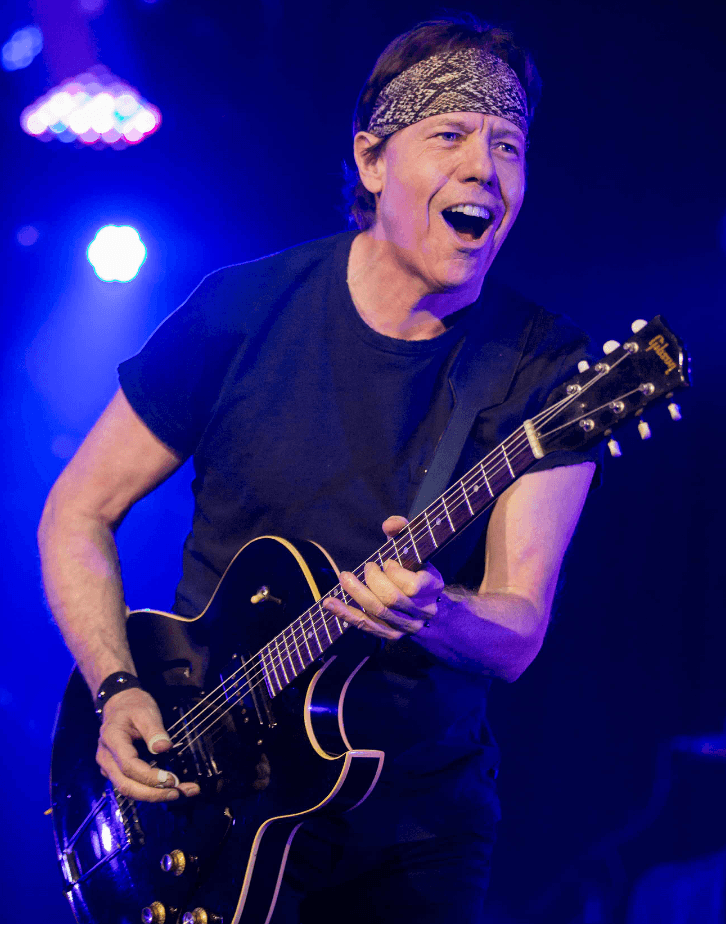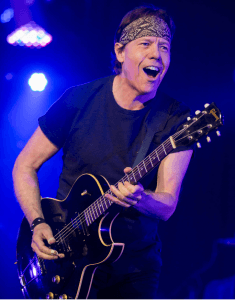 America is the Land of the Free and Home of the Brave. One of the bravest things one can do is put on the uniform to risk all to defend their country. Many of these brave are hurting right now; living on the streets of our nation where they have been beaten, robbed, even killed.  Every dollar given results in another veteran or veteran family with children, being housed in a long-term HUD-VA partner program that has a 91% success rate keeping them housed.   Check out:  www.veteransmatter.org
MONDAY, NOVEMBER 19 – THE T.J. MARTELL FOUNDATION
The T.J. Martell Foundation is the music industry's leading foundation dedicated to funding innovative medical research focused on finding treatments and cures for cancer. The Foundation was founded in 1975 by music industry executive Tony Martell and his colleagues in loving memory of his son T.J., who died of leukemia. The Foundation has provided more than $280 million for research at eight flagship hospitals in the United States.  Check out:  www.tjmartell.org
MONDAY, NOVEMBER 26 – THE HUMANE SOCIETY OF THE UNITED STATES
Through advocacy campaigns and hands on care, The Humane Society of the United States and its affiliate Humane Society International protect, rehabilitate and care for tens of thousands of animals each year, deploying responders across the country and the world to help animals in need, including animals suffering in puppy mills, dogfighting rings, large scale-neglect cases and natural disasters. The organizations' advocacy programs work to prevent cruelty from occurring in the first place.  Check out:  www.humanesociety.org
MONDAY, DECEMBER 3 – THE HART FUND
The Blues Foundation's HART Fund was started by music manager/booking agent Mike Kappus almost 20 years ago and has grown in recent years under the leadership of Dr. Janice Johnston.  The fund helps blues musicians of all ages with medical and dental expenses and throughout the year hosts proactive health screenings for musicians free of charge, helping to keep musicians healthy, working and on the road making the music we all love.  The fund also helps with funeral expenses to help families honor their legacy.  The Destroyers have been supporters of the fund, performing at many benefits to aid the program.  Check out:  https://blues.org/hart-fund/
MONDAY, DECEMBER 10 – THE GUITAR CENTER MUSIC FOUNDATION
The Guitar Center Foundation believes that music participation is an essential element in the fabric of an enduring society. The organization aims to keep music education alive and available in our nation's schools and communities. Founded in 2005, this public charity has reached over 300,000 people through its grants of instruments to music education programs. These grant recipients, which give more people the opportunity to make music, include school music  classrooms and community-based organizations. Though much has been accomplished with the support of Guitar Center and others, they need support to expand their reach in support of millions more who would benefit through the experience that learning music brings. Check out:  www.guitarcenterfoundation.org
MONDAY, DECEMBER 17 – THE LEUKEMIA AND LYMPHOMA SOCIETY
The Leukemia and Lymphoma Society's work has helped millions impacted by cancer. The drugs and treatments they have developed for blood cancers have helped people affected by many different types of cancer.  LLS is at the forefront of the fight to cure cancer. They are
leaders in advancing breakthroughs in immunotherapy, genomics and personalized medicine. These revolutionary new treatments, originally discovered through blood cancer research, are now being tested in clinical trials for other cancers. More than 65 years of fighting blood cancers has led them to a game changing belief. The cures for cancer are in our blood. Beating Cancer is in our Blood.  Since 2015, George Thorogood and The Destroyers have been donating $1 from each concert ticket sold to the Leukemia and Lymphoma society.  They also sell an LLS branded Destroyers T-shirt from which 100% of the net proceeds go to LLS.
Check out:    www.lls.org
MONDAY, DECEMBER 24 – YOUR CHARITY OF CHOICE 
This week will be a call to action for viewers to submit charities that are important to them and their families.  Fans of George Thorogood and The Destroyers will be asked to post their favorite charity of choice.
ABOUT GEORGE THOROGOOD AND THE DESTROYERS:
Over the course of the last four decades, George Thorogood, with his longtime legendary band, The Destroyers — Jeff Simon (drums, percussion), Bill Blough (bass guitar), Jim Suhler (rhythm guitar) and Buddy Leach (saxophone) — has sold more than 15 million albums, released 16 studio albums – including six gold and two platinum discs — and performed more than 8,000 live shows. George Thorogood and the Destroyers' catalog of hits include: "Who Do You Love?," "I Drink Alone," "One Bourbon, One Scotch, One Beer," "Move It On Over," "Get A Haircut," and the anthemic "Bad To The Bone."
OFFICIAL WEBSITE:            https://www.georgethorogood.com/
INSTAGRAM:                        https://www.instagram.com/georgethorogoodofficial/
TWITTER:                              https://twitter.com/thorogoodmusic
FACEBOOK:                         https://www.facebook.com/georgethorogood