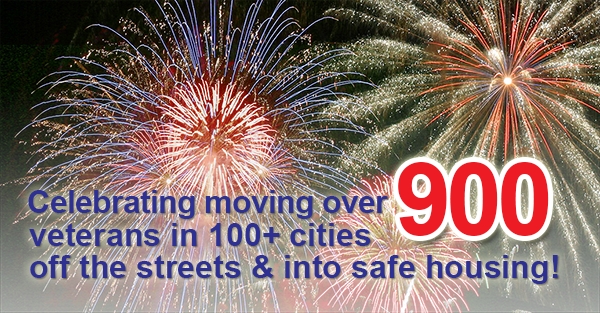 On 12/31 we had the best New Year's Eve EVER! Our team helped the last of the 75 local homeless veterans over the threshold into permanent housing at Commons at Garden Lake, a brand new veterans-only apartment complex made just for them. We got to see that moment when, for the first time in a long time, they realize they have a place to go tonight, their home, their own place – some for the first time in a very long time. There were tears, ours and theirs.
To date, we have housed nearly 1,000 veterans and veteran families (940 to be exact) in 11 states.
But we couldn't do it without the compassion and support of so many regular Americans who work as CEOs, waitresses, farmers, sales people, students, bus boys, and even actors and musicians. They, too, are just regular Americans whose names we happen to know.
So far 20+ notably-named regular Americans have joined our national movement of compassion. Artists such as award-winning country singer Darius Rucker who, like you and I, is committed to ending veteran homelessness.
Yes, they help us raise money and awareness when they do our PSAs and post on their social media, but here is what is so cool about their involvement:
When Veterans Matter receives a request from a HUD-VASH social worker to get an unhoused veteran into a place of their own, it means that veteran is ready to sign a lease – but they need a deposit. That's where we come in.
The VA staff requests the referral on our cloud-based system and all conforming referrals (98.65%) are approved immediately with the landlord getting a confirmation email literally within minutes.
Thanks to the support of Darius and others in the music industry backing our cause, many landlords accept our email notice of approval to act as the actual deposit – "Because I just love Darius," they might say – and they let the veteran or veteran family move in immediately.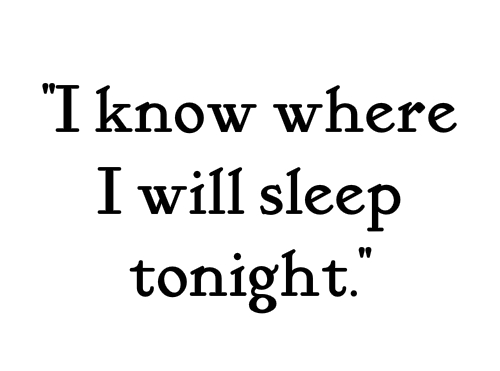 And we are not just talking about numbers here. People's lives are being changed – even saved. Larry Squires, a HUD-VASH social worker, sent us this heartwarming reminder of that:
"I was with a veteran who had been homeless for three years. We signed his lease with the landlord and he asked me to drop him off at the library where he checks his email. About 10 minutes after dropping him off, he called me in tears and said, 'You know, as I was walking into the library, I realized I have my own apartment and a key in my pocket. I know where I will sleep tonight.  It seems like the stress of years of homelessness has been lifted off my shoulders. Thank you for helping me.'
"Well Ken, that sentiment goes to the good people at Veterans Matters as well.
"Later he gave me a decoration to hang in my office. It has a house shape with a heart on it and says, 'HOME is a starting place for LOVE and DREAMS.' I'm sort of glad I am the only person in the office right now so others don't see the tears rolling down my face while I write this.
"The other thing about housing homeless veterans is that so many of them tell me that it takes a long time for them to believe that they are housed. Like a homeless PTSD."
When we think of all the stories out there still waiting to be told – from their homes – it drives us.
We hope to hear HUNDREDS more this year as we continue to take care of our own. And thanks to those like Mr. Rucker, we will.
Veterans Matter, we must take care of our own.