Veteran Services Advocates
For 2018 Legionnaire Bill Zornow of Legion Post 514 in Ida, MI will be working to get the word out about an initiative he created called "One for 100 Campaign". His vision is that every Legion Post help house at least one veteran nationwide. Bill wrote the letter below. Contact us if you would like to be connected with Bill.  A PDF copy you can share with your post and units can be found right here.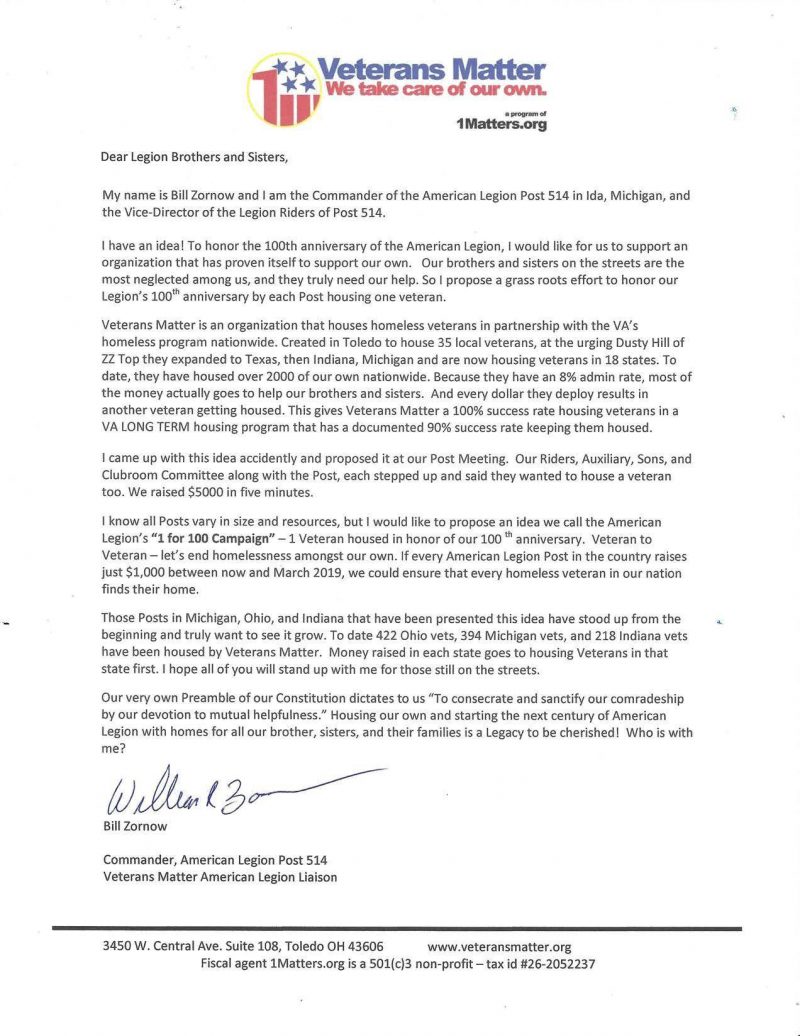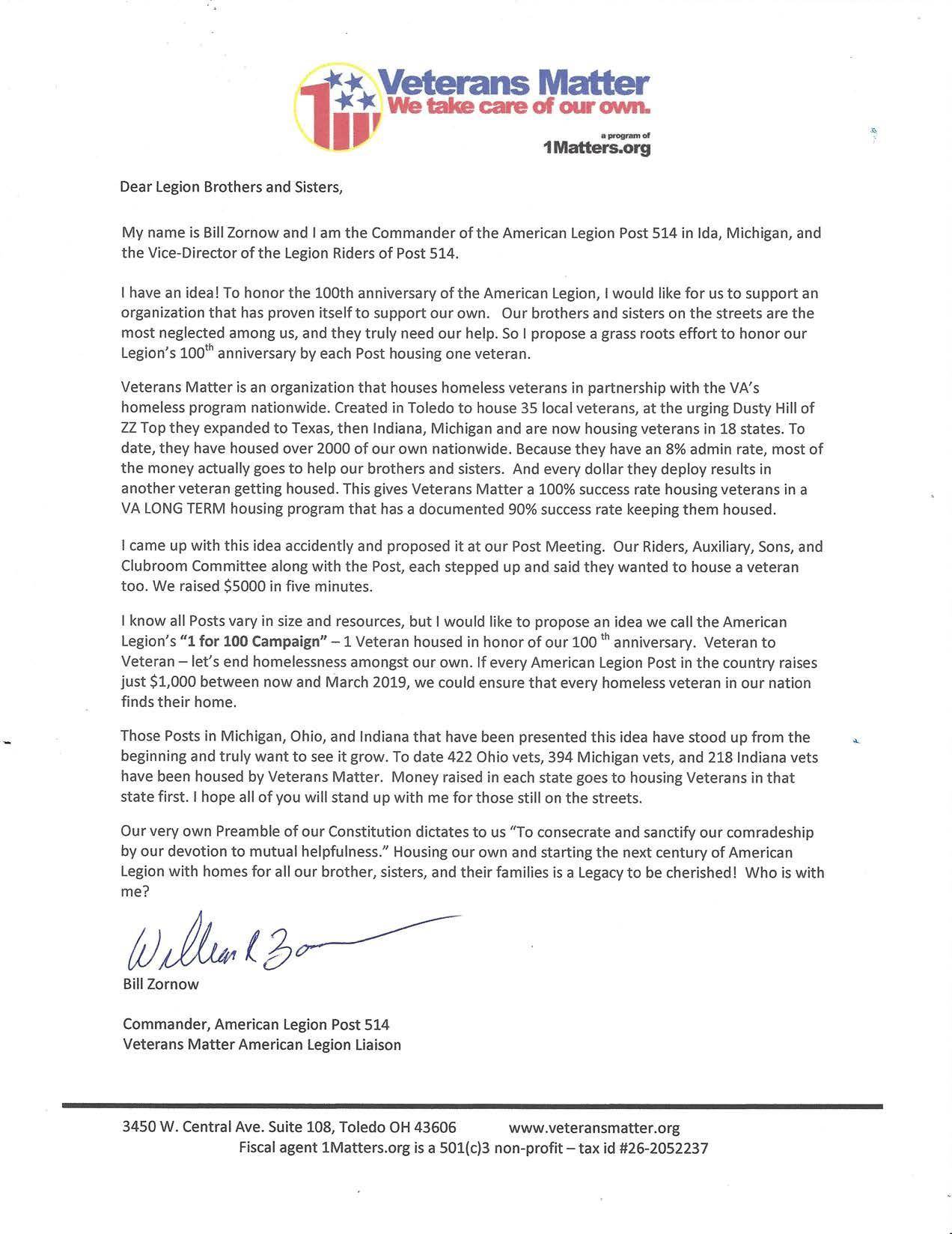 Our First Supporters
The very first supporters to rally up with our mission to house homeless veterans are the Veterans Services Organizations.
Veterans groups will not forget their brothers and sisters still living on the streets of our nation. Streets where they are being beaten, robbed, even killed. Yet if this happened behind enemy lines, we would be outraged.
The VSO's will not rest until every veteran is home!
Veteran Service Organization Funding Advocates Include: