Our hometown of Toledo has really "adopted" Veterans Matter as a community cause proudly created in Toledo which has gone national. Several organizations in our area are having events to raise money for Veterans Matter this year, and there are a lot of exciting events coming up in May to volunteer at or attend.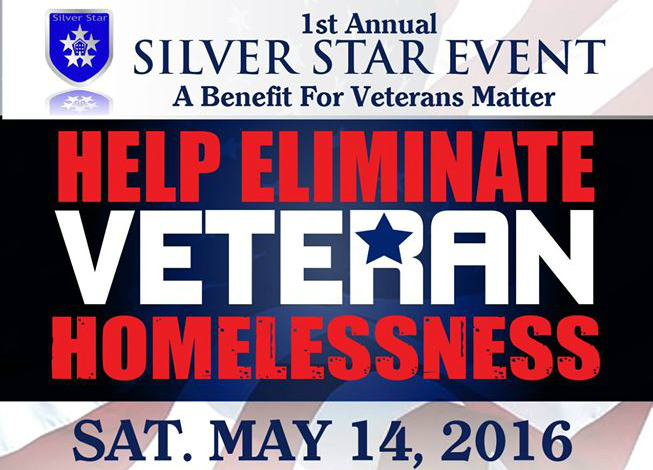 Silver Star Event
The Silver Star Event is going to be an AWESOME night organized by Jordan Reses Supply Company in Ann Arbor, MI. There will be food, drinks and items for auction.
Ken will be speaking at the event, along with Dr. Chad Audi from Detroit Rescue Mission and Cpl. "Bur" Pulliam, a formerly homeless veteran.
Get all the details here.
Cinco de Mayo at Te'kela
The Cinco de Mayo fiesta at Te'kela in Perrysburg, OH, will be raising funds for Veterans Matter and we need volunteers to help man it!
We'll have a pepper-eating contest, selfie booth, raffles and even a pinata! Sign up to volunteer here.
Can't volunteer? We'd still love to see you there for the festivities!
Color for Camo Run/Walk
Some fantastic high school students with Youth Leadership Toledo have planned the first-ever Color for Camo Run/Walk to house homeless veterans. The 2-mile run (or walk) will be held May 7 at 10 a.m. at Fossil Park in Sylvania, OH, and there's still time to register – it only costs $20.
Please come out and support the kids supporting our veterans! Get more information here.
Ohio Springfest at the Stranahan Theater
The Stranahan in Toledo is hosting the first annual Ohio Springfest May 12-15 and they've asked us to work one of the beer tents, with a portion of the proceeds benefiting Veterans Matter. Of course we said yes!
There's going to be live music, a petting zoo, carnival, fireworks and more – we can't wait! Want to volunteer with us?
33rd annual Ohio Rib Off
This one isn't in May, but we still want to get it on your radar.
The 33rd annual Rib Off is August 18-21, with proceeds to benefit Veterans Matter. If you wish to attend and volunteer for four hours before or after you "pig out" just let us know!