MITCH ALBOM JOINS JOHN MELLENCAMP, DUSTY HILL, AND KIX BROOKS, TO SUPPORT VETERANS MATTER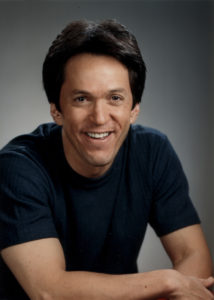 DETROIT, Michigan – Best-selling author, journalist and broadcaster Mitch Albom has joined music legends John Mellencamp, ZZ Top's Dusty Hill, and Kix Brooks in supporting Veterans Matter.
"Our veterans – those men and women who have sacrificed so much to ensure our freedom – deserve better than a home on the streets.  I'm happy to lend my name to an organization that is fighting to change this, and I'm honored to support them in whatever way possible," said Mr. Albom.
As the honorary chairman of the Michigan chapter of Veterans Matter, Albom will be expanding the reach of the innovative organization that is focused on providing housing to as many Michigan veterans as possible, as quickly as possible.
"Mitch just seriously cares. I had gotten an email on a Monday from the Detroit VA saying they needed our help. By Wednesday, Mr. Albom was all in, and we already have 16 Detroit veterans in the process of getting homes." said Ken Leslie, founder of Veterans Matter and himself formerly homeless.
Like Mellencamp, Hill, and Brooks, Albom is focused not just on raising funds to support the mission of Veterans Matter, but to engage a wider audience about the issues facing veterans and their families through social media and public-service announcements.
With the backing of the legendary musicians, Veterans Matter has housed almost 200 veterans in five states.
""There are over 57,000 veterans on the streets and in the shelters of our nation, where many are beaten, robbed, even killed. Yet if this happened behind enemy lines we would be outraged. We just want to take care of our own." said Mr. Leslie.
Veterans Matter partners with the U.S. Departments of Veterans Affairs (VA) and Housing and Urban Development (HUD) to help house homeless veterans. While voucher-assisted living is currently available to homeless veterans, rental deposits must be provided to landlords before veterans can move into their own apartments. Since rental deposits, averaging $750, are not easily or quickly covered by government programs, Veterans Matter speeds up the process by quickly funding deposits direct to landlords to get veterans immediately over the threshold and into housing.
For more information visit Operation Michigan.