For our site visitors who aren't yet following us on Twitter or Facebook – here are some highlights from the past week on social media from Veterans Matter.
We …
… continued to celebrate our 1300+ veterans housed. Our newest operation,Operation Oregon, is up to 4 veterans housed. Operation Washington just hit 50 yesterday!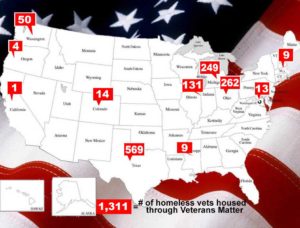 … wished supporter and homeless vet advocate, John Rich, of Big & Rich a very Happy Birthday!

… awarded the 2016 Veterans Matter Advocate of the Year to Jeff Young. Read more here.
… thanked Exchange Club of Houston for their generous donation and fundraising efforts of $5,500.
… encouraged our friends to learn more by signing up for Advocate Updates.