For our site visitors who aren't yet following us on Twitter or Facebook – here are some highlights from the past week on social media from Veterans Matter.
We…
…announced the start of bidding for the Heroes Table and Heroes Private Patio for the Denny Schaffer Disco Party. Ken made an appearance on Denny's radio show when bidding opened up.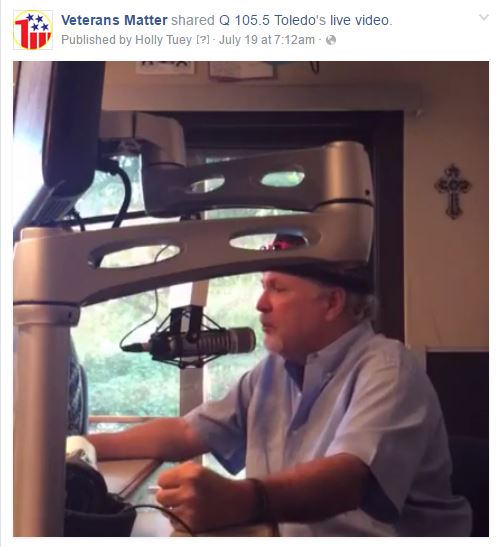 …thanked our advocates for helping us reach 1,117 veterans housed…and then 5 more just one day later.

…shared the story of Charles Kincaid, a formerly chronically homeless veteran in Toledo who we were able to help into his own apartment last month.
…wished two members of the band Emerson Drive – advocates of our mission to house homeless veterans – happy birthday.
And we told followers and online shopping enthusiasts how they can help veterans while shopping on Amazon with the AmazonSmile program.