For our site visitors who aren't yet following us on Twitter or Facebook – here are some highlights from the past week on social media from Veterans Matter.
We…
…reminded those in the Toledo area to stop by the Village Idiot in Maumee for live entertainment, great pizza, and a chance to raise money for homeless veterans.
…shared the latest number of veterans housed to date: 1,128.
…announced the 10 Exchange Clubs that received Heroes Club certificates for raising the most money to help house veterans in the past year.
…closed bidding on the Heroes Table and Heroes Private Patio at the Denny Schaffer Disco Party.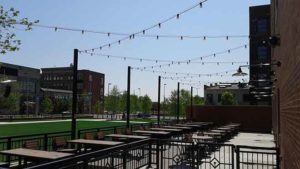 …thanked Bryan Autullo and the Village Idiot for raising more than $1,000 at their fundraiser.
…announced the Veterans Matter Ride, a fundraiser being planned by Toledo and Signature Harley-Davidson, in collaboration with the University of Toledo.

And we shared the good news that the HUD and VA say there are now fewer than 40,000 homeless veterans in the U.S.