For our site visitors who aren't yet following us on Twitter or Facebook – here are some highlights from the past week on social media from Veterans Matter.
We …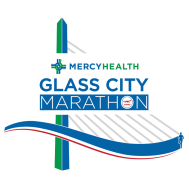 … Reminded all runners out there (and donors!) that The Mercy Health Glass City Marathon is just around the corner. There are fundraisers to fund and races to run! Check out where you can do both here.
… Wished an all around great guy – and even greater veteran advocate – Gary Sinise a very Happy Birthday on March 17th. A day which we hope all you Irish and Irish at heart celebrated with plenty of green cheer (responsibly, course)!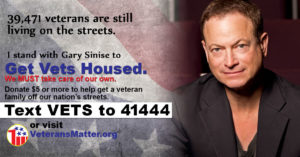 … Were honored by Mitch Albom's SAYDetoit generous donation to Veterans Matter's Operation Michigan. You can read more on that here.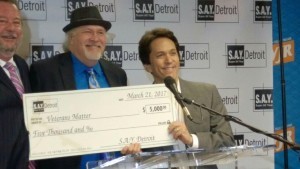 … Gave  head up to all golf lovers, and Veterans Matter supporters, that the Marathon Classic LPGA Tournament will be Ohio this summer and all ticket proceeds (when designated at time of purchase) will go to a charity of your choice (hint, Veterans Matter, hint). Purchase yours at a local Kroger today!