For our site visitors who aren't yet following us on Twitter or Facebook – here are some highlights from the past week on social media from Veterans Matter.
We…
…Want all of our local Toledo friends to come out for the 2017 Color for Camo Run/Walk this Saturday – A fun time and a great cause – All benefits go to Veterans Matter! (And it's only 2 miles!) No Excuses! You can still come out, here's the info.
…Celebrated VE Day (Victory in Europe) with a salute to all WWII Veterans.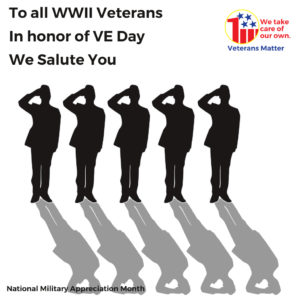 …Reminded all of our advocates to support those in Public Service for Public Service Recognition Week.
…Thought you would all like to sign up for Veterans Matter Advocate Updates – which you can always do here.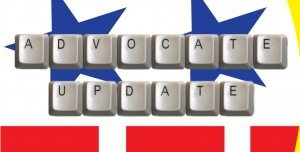 …Watched the numbers of homeless veterans decrease and the numbers of those housed go up throughout the nation – check out our updated map!
…Have the best advocates. Some are like you and I, some are a little more famous. One of those, Kix Brooks, had a birthday and the least we can do is hope he had a great one! We are privileged to have advocates like him lend their voices to homeless veterans in need.
…It's still May – so that means we are still celebrating National Military Appreciation Month – so fly your flags, thank our veterans, think about all that our military and it's counterparts do to keep this country safe and what we can do to keep them safe. #BeTheirAdvocate