For our site visitors who aren't yet following us on Twitter or Facebook – here are some highlights from the past week on social media from Veterans Matter.
We…
…gave a sneak peek at this guitar, signed by John Mellencamp, which will be available for auction as part of the Harry Sandler show and benefit.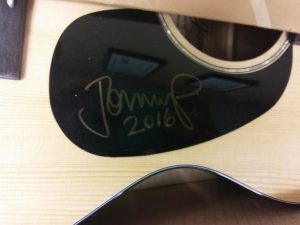 …shared this blog post, a thank you to everyone involved with the Veterans Matter Ride.
…added pictures of veterans unfurling the flag at the UT game to the Veterans Matter Ride photo album on our Facebook page.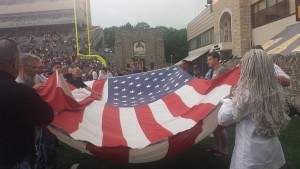 …announced 3 more veterans housed in Ohio recently, and the latest Veterans Housed to Date numbers.
…and reminded everyone to sign up for the Walk to End Veteran Homelessness and start raising money for it.