My seven-year-old self, sitting just inches from the that old, wooden console television screaming, "Someday I'll wish upon a star /
And wake up where the clouds are far / Behind me!" while watching The Wizard of Oz for the 400th time. Before I knew it, the credits were rolling again, and it was time to eat. "Come and get it!" my grandmother would yell from the kitchen.
The Wizard of Oz was one of my favorite movies growing up — especially around the holidays. While it did make me deathly afraid of tornadoes, the film brought home two central messages — hope for a better tomorrow and there's no place like home! 
Many of us can relate to the song; we have all experienced troubles in our lives, but the song is especially meaningful when you consider that 37,000 of our heroes, our United States Veterans, are living on the streets. Veteran homelessness isn't something that can be remedied with three clicks of a heel and some magic words.
For these homeless heroes, struggling to stay warm this holiday season, "somewhere over the rainbow" is a place that seems hard to "dare to dream." A colorful and bright future doesn't have to be a dream, though — it starts with a place to call home, a place where our veterans and their families can plan, build, and create a future that is their own, a home where "dreams really do come true."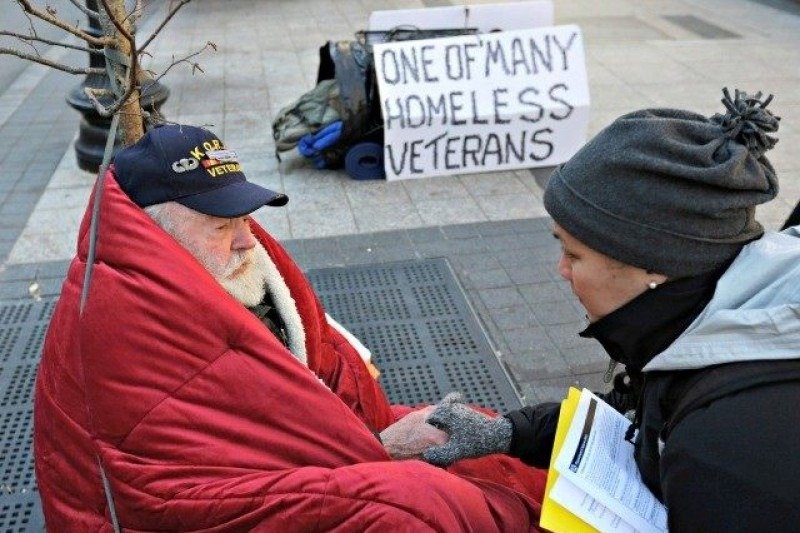 There is hope, though. You can help to pave that yellow brick road for our homeless veterans. You can create a path for their futures through a donation to Veterans Matter, who in partnership with the VA has a 91% success rate in keeping veterans housed.
This Christmas, we at Veterans Matter want to hear as many veterans and their families as possible rejoice as they say, "There's no place like home." You have the power to make this happen! It's the least we can do for those who gave the most. Let's bring our veterans home … for good.


2,650 veterans housed so far, #Mission100More and counting!
-Onward, Homeward.