George Thorogood, along with John Mellencamp and Lee Brice, is partnering with Veterans Matter to help house homeless veterans during this time of crisis. George is lending his support to help spread awareness and raise funds for Veterans Matter's current #Cardboard2Headboard campaign.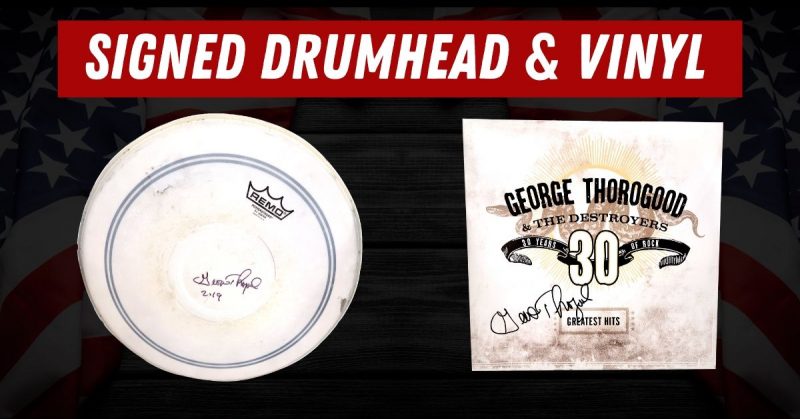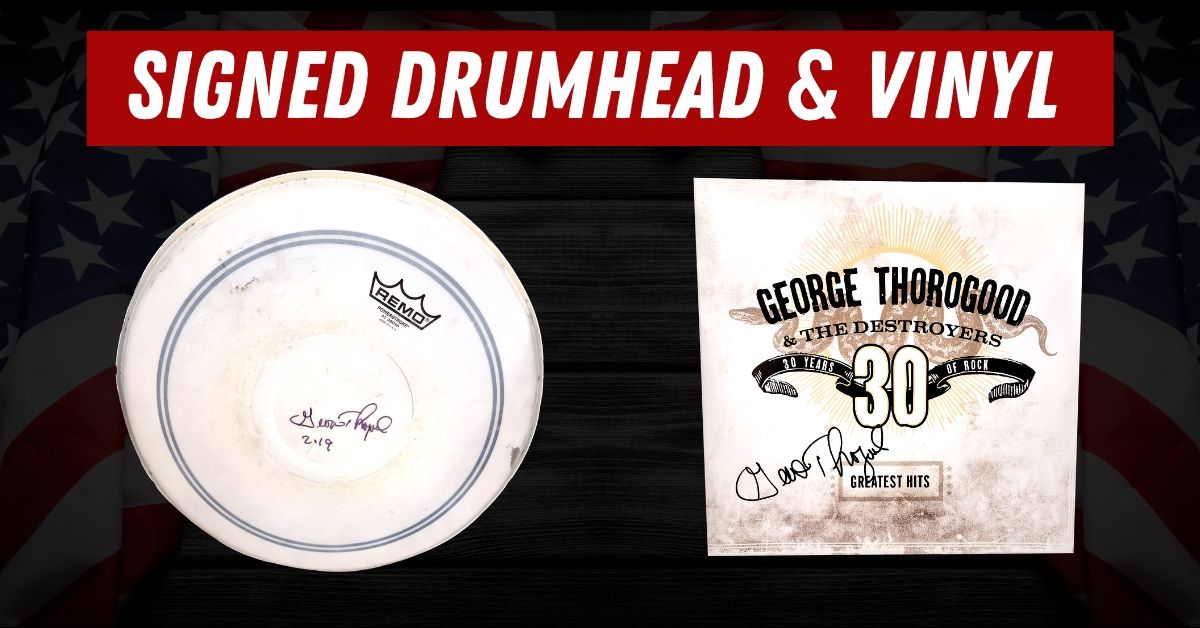 "On his last tour, George and his team stood with us to help the 37,000+ homeless veterans on the street. He stands with us now to get the word out about our #Cardboard2Headboard campaign and raise funds to help every veteran get their own independence – a home for the brave in the land of the free," says Ken Leslie, founder of Veterans Matter.
"Housing America's homeless heroes unites all Americans, and together, we will never quit fighting for their independence, just as they never quit fighting for ours."
To help raise funds, George has donated a signed drumhead (used on the 2019 "Good to be Bad" Tour) and VINYL (remember vinyl?) to raffle off for only $5 per ticket. Raffle tickets are available for purchase and a winner will be announced on September 1, 2020. This is a must for any fan who cares about homeless veterans as much as George does!
For information or to help house a veteran, go to Cardboard2Headboard.org
---
About Veterans Matter
Our mission is simple, house as many veterans as we can, as fast as we can. Partnered with the VA's Homeless Veterans program (HUD/VASH) – every dollar deployed by Veterans Matter results in another veteran housed in LONG-TERM, permanent, supportive housing with a 91% success rate keeping them housed. To date we have housed over 3,800 veterans in 25 states.