The Denny Schaffer Summer Disco Party is over, but we're still spinning like a disco ball with excitement.
Wow, what a night! Toledo businesses like the Mud Hens/Hensville, Park Inn by Radisson, Meredith Party Rentals and ACE came together, along with Q105.5 and, of course, the inimitable Denny Schaffer, to throw the party of the summer.
If you somehow missed "Old Man" Denny's entrance, check it out here.
We want to thank those sponsors, as well as some groovy 1Matters volunteers who helped set up the scene.
A special thanks also goes out to Kurt Nielsen Photography for setting up a professional photo booth and offering prints in exchange for a donation to Veterans Matter. See the pictures they took here.
But there wouldn't have been a party without the 1,600 people who bought tickets and came dressed in their coolest threads, ready to boogie. Among them:
The doctors and staff at Stem Cell International, who won the auction for the Heroes Private Patio.
Patti Hullinger (owner of several Toledo Little Caesar's restaurants) and her friends, who won the auction for the Heroes Table.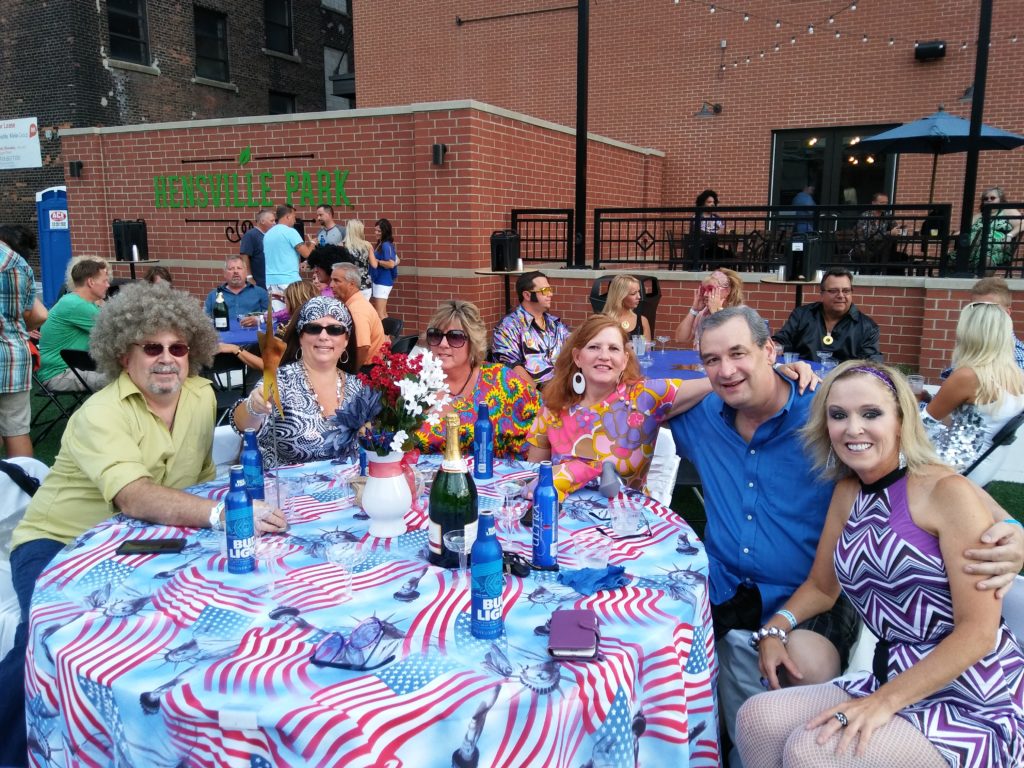 And an awesome lady named Brenda Hoot, who purchased a table for herself and her friends, and another table that she donated for veterans to enjoy. Brenda and her friends also paid for the veterans' drinks and food. Oh, and it was her birthday! Her kindness moved us all!
In total, the Disco Party raised enough money to help at least 40 homeless veterans in Ohio off the streets and into their own homes. That is incredible!
Right on, Toledo! See you next year. Better get your tickets early, it will be a sure sellout.
Click here to see even more pictures from the party.