For our site visitors who aren't yet following us on Twitter or Facebook – here are some highlights from the past week on social media from Veterans Matter.
We…
…Announced that our Summer Disco Party has 4 VIP tables left for sale – so many perks – get yours today and house 2 veterans with one table purchase!
…Keep celebrating Month of the Military Child. Currently 559 children of veterans housed with your help.
…Reminded our friends out their another way to keep up on the Veterans Matter news – Advocate Updates. Sign up today!
…Thanked Savage & Associates for including Veterans Matter in their Foundation's annual Golf Outing.
…Sent out a reminder for those locals in Toledo, Glass City Marathon is just around the corner – help those fundraisers meet their goals!
…Updated our Veterans Housed By State Map to keep everyone informed of each Area of Operation's progress. Our newest, Tennessee, up to 3 housed veterans!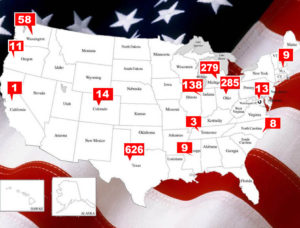 …Celebrated 69 years of the Air Force Reserves today!
…Finally got those General Admission tickets for the Summer Disco Party out on the market. Get yours today!