For our site visitors who aren't yet following us on Twitter or Facebook – here are some highlights from the past week on social media from Veterans Matter.
We…
… Celebrated Women's Equality Day. Honoring the women who fought for the right to vote and the women who still fight today for all human rights.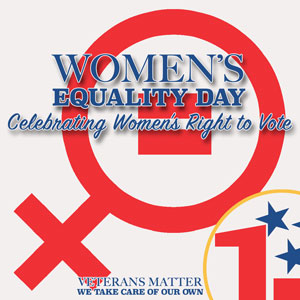 … Shared the ongoing donation matching by First Nation Jordan Reses. You donate $5. First Nation Jordan Reses matches that with their $5. Veterans Matter is now $10 closer to housing another veteran! Let's make this donation matching worth it! They will match up to $200,000!! Double up here.
… Hope the people of Houston and all affected by Hurricane Harvey are safe and on the road to recovery. Veterans Matter partners at the National Exchange Club have a relief fund set up here. And know that we at Veterans Matter are doing what we can to serve those in Texas as best we can. We will keep you all posted on details how we can all help. Many lost their homes in this catastrophic event, our part is to remember those without homes and we will do our best to raise them up out of these flood waters.
…Thanked the Marine Corps Reserve for 101 years of service.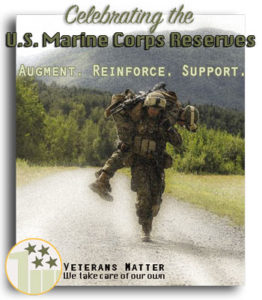 …Reminded our locals that the Veterans Matter Ride is just weeks away. Register today!
… Updated our map of operations. 1,684 veterans housed to date!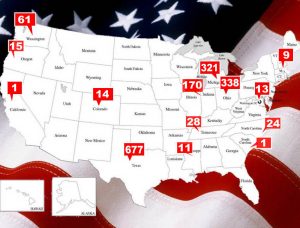 … Read a great story in the local paper about a homeless veteran and his dog, Daisy. Check it out here.