For our site visitors who aren't yet following us on Twitter or Facebook – here are some highlights from the past week on social media from Veterans Matter.
We…
… Updated the Veterans Housed By State Map.
… Announced the Veterans Matter Harley Ride on September 16th – for more information visit this link. Register today!
… Wished all players at the Marathon Classic good luck! a nearly week long event here in Toledo supporting many local charities like Veterans Matter.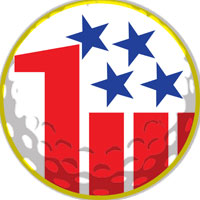 … Posted some pictures and documents from the National Exchange Club Convention that we attended in Jacksonville last week! Check it out here.
… Had our first planning meeting for Tent City and the Veterans Matter Walk to End Veteran Homelessness – there will be more meetings to attend if you missed this one.
… Shared to our local advocates that Bike Days out at the Fulton County Fairgrounds will be raising funds for Veterans Matter today! Visit bikedays.com for more info!