For our site visitors who aren't yet following us on Twitter or Facebook – here are some highlights from the past week on social media from Veterans Matter.
We…
… Announced the Denny Schaffer Summer Disco Party will be returning in 2018! Mark your calendars and don't let those sequins shorts too far out of your sight!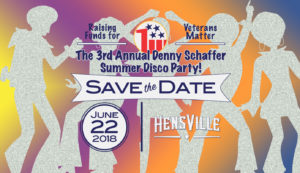 … Are proud to have now helped house over 25 veterans (28 as of today!) in Tennessee! Thanks to advocates like area Exchange Clubs!
… Sent out a big "Thank You!" to Main Sequence Technology/PCRecruiter for providing the technology backbone to help get our heroes housed nationwide!
… Celebrated 242 years of the U.S. Army Chaplain Corps on July 29th.
… Got excited that one of our supporters, Scott Vaughn, was able to catch up with George Thorogood for the Meet & Greet he won as top bidder. Scott has been a great advocate to homeless veterans – starting up Operation Mid-Atlantic and making top bids at Veterans Matter auctions! We also would like to thank Maria Brunner and Insight Management for making opportunities like meeting George Thorogood possible!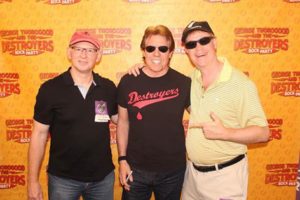 … Updated our map – 1,652+ veterans housed to date! Check it out here.
… Reminded local motorcycle enthusiasts that the Veterans Matter Ride is coming up next month, September 16th – the time to get your tickets is NOW! Register here.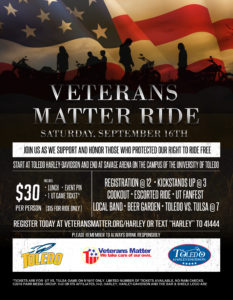 … Offered up some volunteer opportunities for our local Toledo advocates: NW Ohio Rib Off – August 17-20 & Veterans Matter Ride – September 16. Contact Veronica Mora – veronica@veteransmatter.org
… Are honoring the U.S. Coast Guard today, August 4th – Thanks to all members, past and present for your service!