Project Zero
Project Zero
In partnership with National Exchange Clubs across America to bring the unhoused Veteran population to ZERO!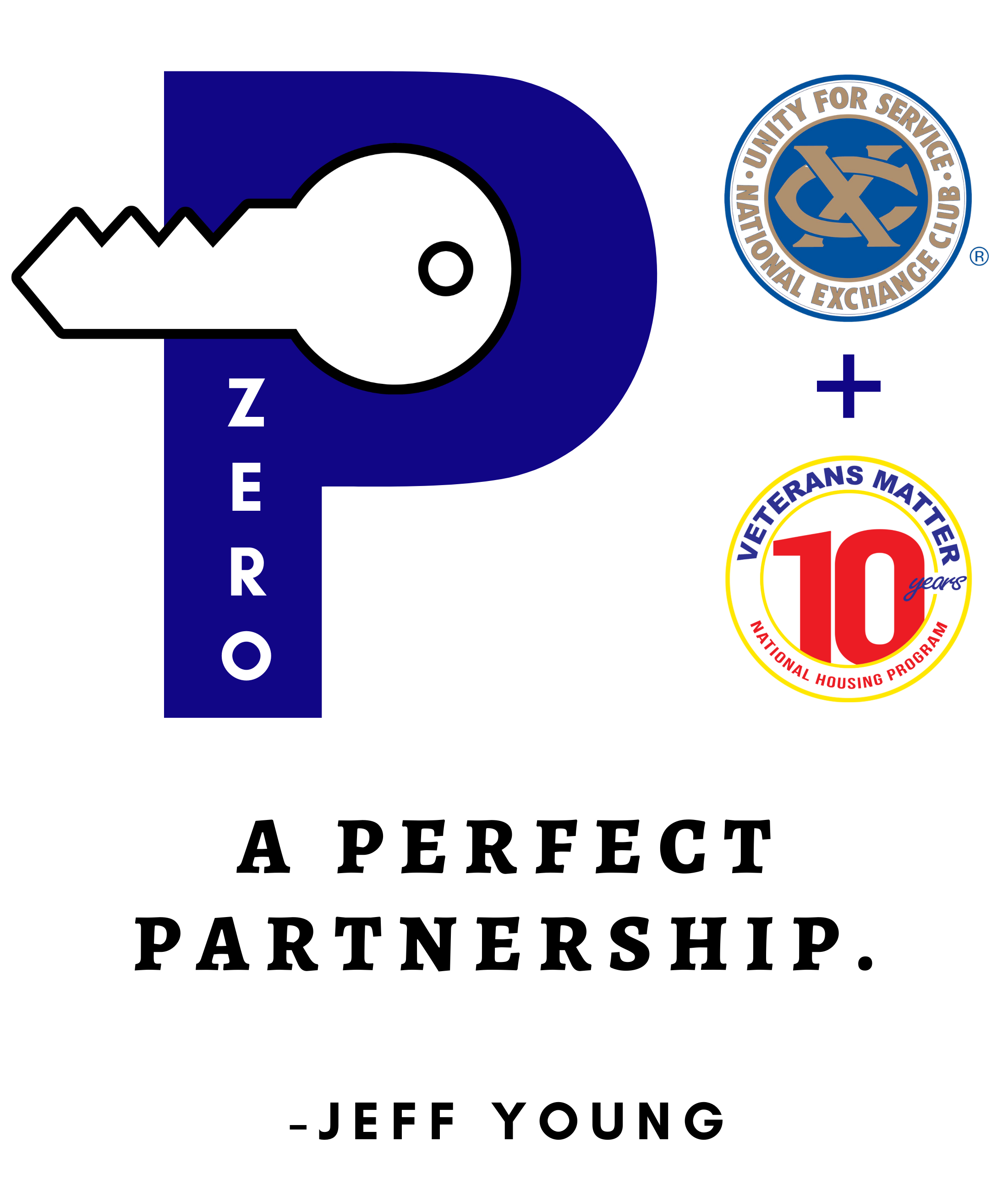 What is the Mission of Project Zero? 
The mission is simple: bring the unhoused Veteran population down to zero. To do this, we have the potential to partner with Exchange Clubs from across our great nation to work with us in identifying the number of unhoused Veterans in their state, as well as planning and collaborating with other Exchange Clubs to help our Heroes (and their significant others and especially their children) find safe, permanent housing.
Nothing speaks to the ideals of Americanism more than helping our Veterans and their families, preserving family units, and collectively making our communities stronger and safer in the process. Exchange Clubs across the United States are joining together to help house our unhoused Heroes. Through Project Zero, we can partner all the programs of Exchange with this important initiative. Let's bring our Heroes home … for good!